About EC Force
Utilizing our experience as a manufacturer, we are developing our business as Japan's first D2C support company that supports clients in all scenes from product planning to manufacturing, acquisition of new customers through Internet advertising, logistics, call centers, and CRM.
We will solve the real problems that can be understood only by doing the site with high technology such as big data and AI, and the consulting team of the site thoroughness will support the customer's EC business.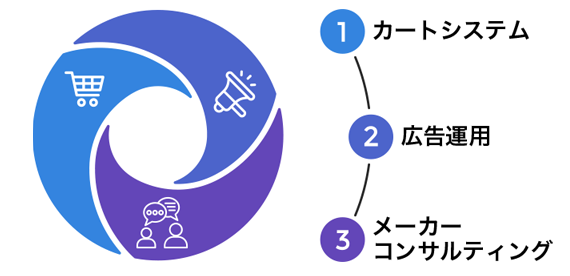 EC Force Functions
State-of-the-art sales-specific features that maximize ROI
-It's not the time to sell things if you open a shop-
We measure CVR by access and conversion for each advertisement in online advertisements, including the continuously optimized purchase form (EFO), using data that can be understood only by us who are at the forefront of acquiring new customers through PR and advertisements. There is an ad aggregation function that is suitable for the modern advertising industry. It is highly evaluated by advertising operators as "[Because it is EC Force] we will operate it."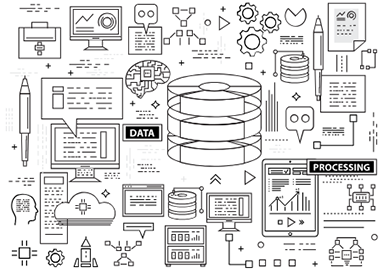 Various analysis functions that support sales
-Flexible analysis function optimizes advertising costs and implements CRM measures to improve sales and profits-
As sales progress, the need to look at the aggregation function for each advertisement and member LTV will increase. In particular, due to the recent trends in the advertising industry, advertising costs per new customer acquisition are increasing, and it is not safe to say that the acquisition is increasing. EC Force, you can simply check the points to look at, and by grasping the current situation and implementing CRM measures for the issues derived from it, we will support further improvement of sales and profit margin.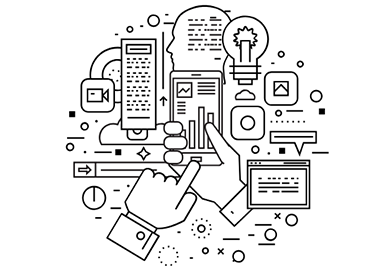 Overwhelming UI and operation automation
-Supports operator efficiency and quality improvement with a simple UI and automation-
Because we are on-site, we understand what kind of operations the call center will perform and what kind of data files will be exchanged for product shipment. The uniquely designed simple user interface is popular with many call centers and logistics personnel because it is easy to use. In addition, by setting automation, the work performed by daily operators can be automated up to 90%, and there are cases where the operator operates alone up to an annual sales of 100 million yen.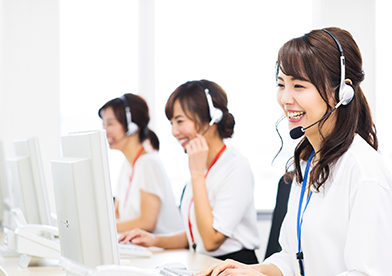 Design function with a high degree of freedom
-From branding of apparel and cosmetics to detailed design of shops that handle a large number of products-
The design function of EC Force allows customers to freely design the entire shop screen using HTML, CSS, and Javascript. Therefore, it is popular with customers who run apparel and cosmetics shops that emphasize branding. Also, for shops that handle a large number of products and SKUs, it is possible to make detailed designs for each screen. The news distribution function and free page creation function are also substantial, so customers who are both shops and brand sites are highly satisfied.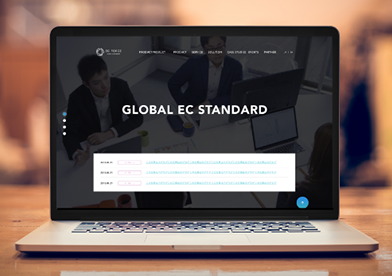 Supported by experienced EC consultants
~ On-site radical consulting ~
One in ten companies has annual sales of over 100 million yen, even for customers less than a year after introducing EC Force, supported by EC consultants with know-how, which is our greatest strength in the field. I am. In addition, we will support you by face-to-face seminars before the contract, and by phone, email, and chat after the contract.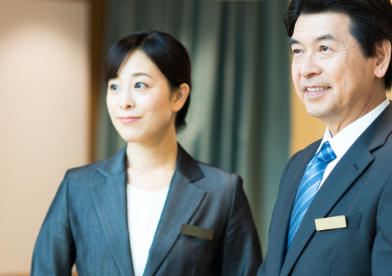 Strong infrastructure that can withstand annual sales of 10 billion yen or more
-Sturdy infrastructure design to support large shops-
EC Force realizes high speed and stability of processing by high technology. In addition, we will maintain and further improve the quality so that it can be safely used by shops with annual sales of 10 billion yen or more by making proposals that go into infrastructure such as server configuration and specifications from the viewpoint of performance and redundancy according to the scale of the shop. I am trying to.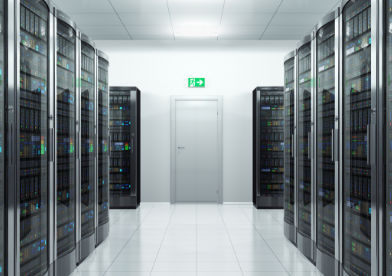 SBPS and EC Force are actively collaborating with each other to support a wide range of payment methods and increase the purchase contract rate.