Boxyz,inc.
Select and pay for food before coming to the store. When you come to the store and take a seat, you can order instantly with no waiting time. The world's first ordering system.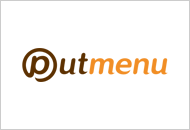 Introduction site information
Putmenu is the world's first order system that allows users to order and pay in 12 languages through their smartphones.
Various functions such as browsing the menu, ordering, allergy registration, etc. You can select and pay for food before coming to the store, and when you come to the store and take a seat, you can instantly confirm your order with zero waiting time. After that, just eat your food and leave. If you do not come to the store, the order will be automatically canceled after a certain period of time.
Many payment methods are supported, including carrier payment ("Softbank Collective Payment", "d payment (carrier)", "au simple payment"), LINE Pay, Alipay+, and PayPal.
Microsoft Innovation Award 2016 finalist, evaluation project by the business feasibility evaluation committee of the Tokyo Metropolitan Small and Medium Enterprise Support Center, innovation adopted by the Ministry of Economy, Trade and Industry's "New Business Creation Promotion Project Using IoT" in 2017 IoT product.
Payment Services
Please tell us the background to your consideration of the payment service.
Since it has a common interface, it can support various payment methods in a short period of time.
Putmenu allows you to decide the food in advance and make a payment. If you do not come to the store, you can cancel it in a certain amount of time. It is a new and highly evaluated point to realize the lane change of the behavior of the visitor and to change the behavior before the visit to make it convenient.
To achieve this, we need to cover a variety of Online Payment Service. However, building a system for each service has become a major hurdle in terms of time and cost.
The background to choosing the payment service of SB Payment Service is that a common interface is prepared, and if a system can be built with one online payment ASP, other payment methods can be used immediately, and various payment methods can be used in a short period of time. It is in the point that it can correspond to.
In addition, Putmenu has a mechanism that allows you to select the payment methods that can be used for each store, but it was also a big advantage that you could easily set the choice on the management screen.
Customer profile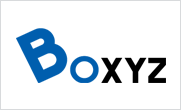 For your PSP,
choose SB Payment Service
幅広い事業領域における総合提案と
選ばれ続ける安心の実績、
ニーズにお応えする40ブランド以上の豊富な決済サービス
Reliability and full security & support of international brands
Recommended Content by SB Payment Service
Many merchants are considering introducing Credit Card Payment, and there is a wide range of information that we would like to introduce. From among them, we judge the current affairs and importance, and introduce some of them. Please have a look.