ebookjapan is one of the largest e-book sales services in Japan, handling more than 650,000 books, mainly manga.
We offer a variety of payment methods such as credit cards and prepaid cards.
Services provided
Payment methods
Customer profile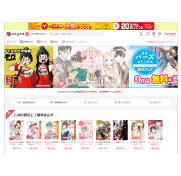 Recommended Content by SB Payment Service
Many merchants are considering introducing Credit Card Payment, and there is a wide range of information that we would like to introduce. From among them, we judge the current affairs and importance, and introduce some of them. Please have a look.