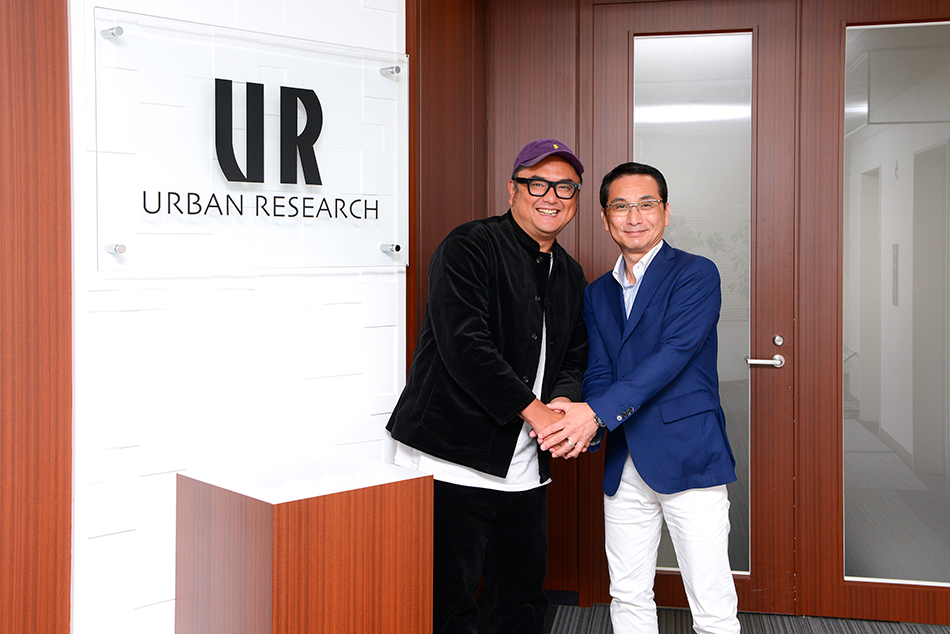 Payment methods at real stores and payment methods at EC are diversifying. There are many convenient methods for users, especially in recent EC, there is a tendency for the number of users who do not have a credit card or who do not want to use it even if they have a credit card, mainly among young people, and so on. Diversification has become a standard for businesses that operate EC sites. In the midst of such changes in the environment, the attention of "Mobile Carrier Billing" is currently increasing.
Interview:
Mr. Satoru Saito, Senior Manager, Sales Promotion Department, URBAN RESEARCH Co.,Ltd. Business Support Headquarters, and Editor-in-Chief of URBAN TUBE
Eiki Oharazawa, General Manager, Sales Department 2, Sales Division, SB Payment Service Corp.
* This article is reprinted from EC Mikata.
* Service names, departments, job titles, etc. are as of September 30, 2019.
Background of the introduction of "Mobile Carrier Billing" by URBAN RESEARCH Co.,Ltd., Ltd. in anticipation of the cashless era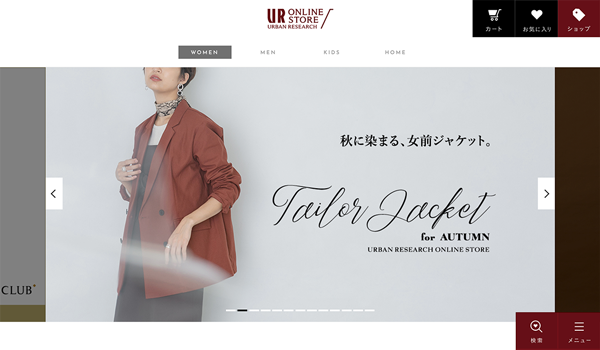 URBAN RESEARCH Co.,Ltd., Ltd., which has more than 270 real stores nationwide, is also actively working on EC. "Mobile Carrier Billing" was introduced as an EC payment method in 2017, but there was insight in anticipation of the future cashless era.
"Our company has multifaceted developments such as opening stores not only on the official website but also in various EC malls. The EC market is definitely a growth market, and I was attracted to the growth rate of the malls. Since it is difficult to differentiate products by opening stores, we have recently been focusing on our own website, analyzing customer data, and actively developing retargeting to expand our business. , We have developed our own dedicated application so that it also functions as a membership card, but this also aims to deepen the development of omni-channel. Furthermore, we introduced a chat bot that utilizes AI, 24 We also make it possible to communicate with users at any time. Chatbot records the content of communication with users, so we analyze such data for product development, service development, customer service at real stores, and customer centers. It is also used for customer support at.
It was about two years ago that we introduced "Mobile Carrier Billing" as a payment method in EC. There is also the aim of providing various payment methods to improve the usability of EC, but especially considering the spread of smartphones nowadays, there is great potential for "Mobile Carrier Billing" in combination with the progress of cashless payment. Because I thought.
I often travel to China, but nowadays it is rare to carry a wallet and shop with cash, and many people use cashless payments such as Alipay and WeChat Pay on their smartphones. Even in small retail stores, even if you can't use a credit card, you can use WeChat Pay. When I see such a situation, I think that the cashless era of smartphone-based payments will soon come in Japan as well. In Japan, the three major carriers have a large share of the smartphone market, so I feel that it is essential to introduce "Mobile Carrier Billing" that supports the three carriers on EC sites as well. (Mr. Saito, URBAN RESEARCH Co.,Ltd., Ltd.)
"Mobile Carrier Billing" that can become the standard for payment in the era of mobile heyday
As Mr. Saito says, there is no doubt that cashless payments will progress in Japan as well. And it is exactly the insight of Mr. Saito that it spreads from smartphones. SB Payment Service Oharazawa says that Google's move in 2015 had a major impact on the progress of smartphone payments in Japan.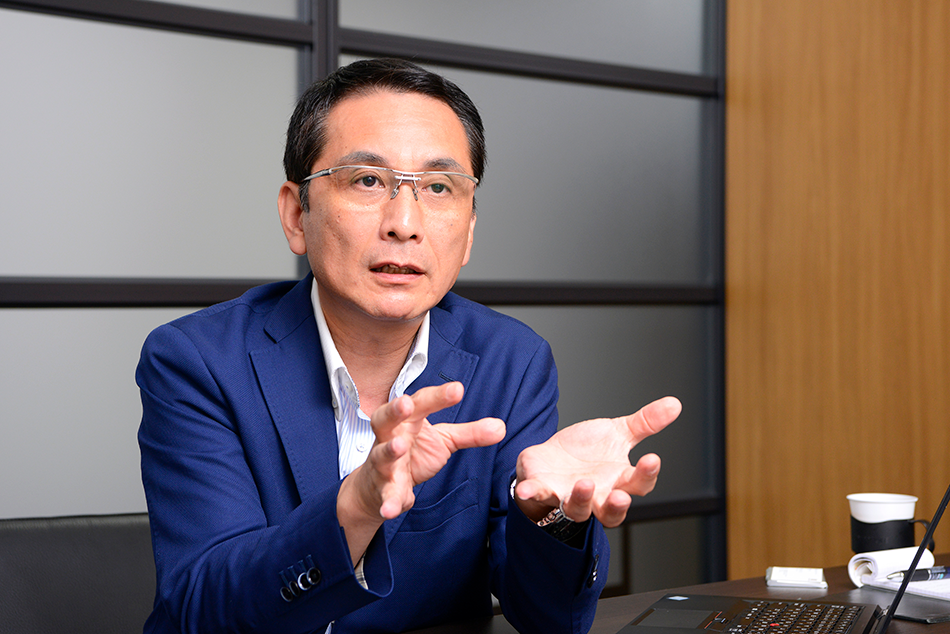 "Google introduced a mechanism to lower the ranking of pages that are not suitable for viewing on smartphones in April 2015. It is a so-called mobile-friendly update. This is a so-called mobile-friendly update, which has moved many EC sites to responsive web design and made it to smartphones. In fact, the number of EC stores that sell more via smartphones than via PCs is increasing today. I think this was a big turning point. Also, Mr. Saito's As you mentioned, Urban Research is also developing and introducing apps, but the appearance of vendors specializing in smartphone apps has also helped reduce the cost of introducing apps. It is thought to be a factor.
It can be said that such changes in the environment have laid the foundation for the widespread use of "Mobile Carrier Billing" as a payment method that matches the times.
Also, in EC, there was a demand for cash on delivery because many users were worried about security and did not want to use a credit card. However, on the business side, the cash on delivery method carries the risk of returns due to long-term absence or refusal to receive. "Mobile Carrier Billing" has the effect of reducing such risks, and it seems that there is also a background that EC merchants been paying attention.
"Mobile Carrier Billing" has the advantage that the purchase procedure is simple and you can shop quickly. Also, above all, you can make payments without taking out your credit card even while you are on the move, so it is a big advantage that you can use it with confidence in terms of security. It is no exaggeration to say that most of the active people who shop at EC have smartphones, so it is an overwhelmingly large user volume for EC merchants compared to other payment methods. It's a big advantage.
Eventually, I think there is a great possibility that "Mobile Carrier Billing" will become the standard for payment methods. (SB Payment Service Corp. Oharazawa)
Evolution of omni-channel development starting from payment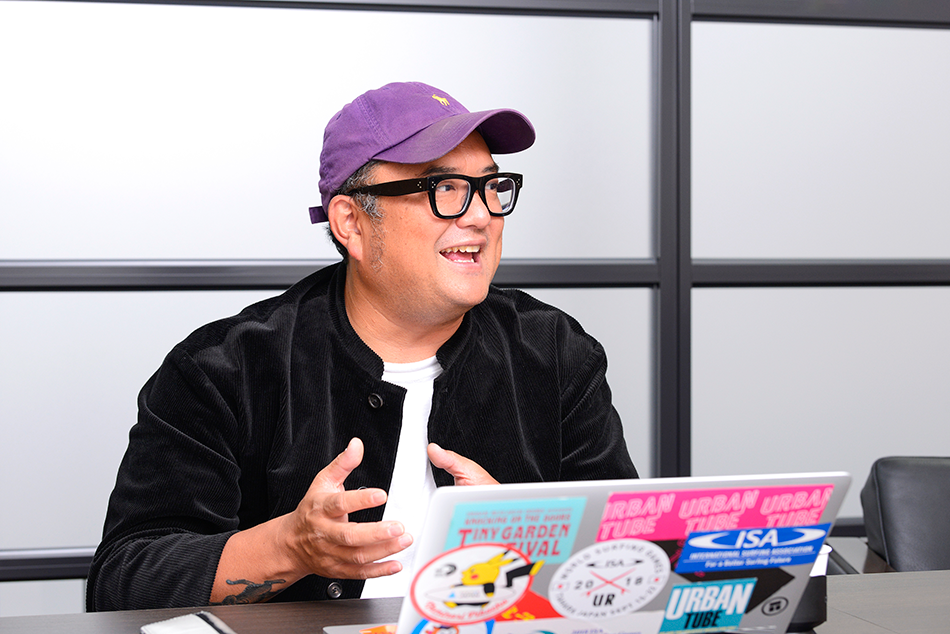 URBAN RESEARCH Co.,Ltd., Ltd. is also enthusiastic about omni-channel development.
"We are also actively working on omni-channel. First of all, looking at the marketing data so far, we use both stores and EC rather than customers who shop only at stores or EC alone. We found that LTV tends to be about 3.8 times higher for customers who are appointed, so I think that improving services and convenience so that customers can use both stores and EC will be very important strategies. increase.
For example, in the past, if a customer who came to a store did not have the desired product, we would take orders from other stores, but now we recommend EC purchases on the spot or store EC inventory. It is also possible to order from. (Mr. Saito, URBAN RESEARCH Co.,Ltd., Ltd.)
"Urban Research has a fairly advanced omni-channel initiative, but we also offer services that can promote omni-channel starting from payment. Some retailers are like mass retailers. There are stores that are attractive with a sense of volume, but on the contrary, a store that creates a sophisticated store space by simply arranging sample products impressively like a showroom without placing the retail stock itself. There is also a solution that is often used in such stores, but even in real stores, payment can be done online.
When a store staff such as a concierge serves customers and makes a purchase, the store staff displays the QR code on a tablet etc., and the user reads the QR code with a smartphone to move to our online payment screen. .. Then, when you select your favorite payment method, such as "Mobile Carrier Billing" and make a payment, the payment approval information is displayed on the tablet of the store staff, and the corresponding product is picked up from the backyard and handed to the customer. Will be possible.
By having customers who use stores make payments online, customer data can be accumulated, which can be linked to subsequent upsells and cross-sells, as well as promotions that promote the use of EC. It can be said that it is an omni-channel development that starts from payment. (SB Payment Service Corp. Oharazawa)
"I see. There is such a mechanism. We would like to increase the member data that can be visualized in the future. In the future, I think that smartphones will be the starting point, both online and offline. In that sense, as with "Mobile Carrier Billing," I think the major issue is how to utilize smartphones that are becoming a living infrastructure.
Of course, in our business, products are more important than anything else, so focusing on developing attractive products is our top priority, but on top of that, as with payments, we will also work to improve customer convenience. I would like. (Mr. Saito, URBAN RESEARCH Co.,Ltd., Ltd.)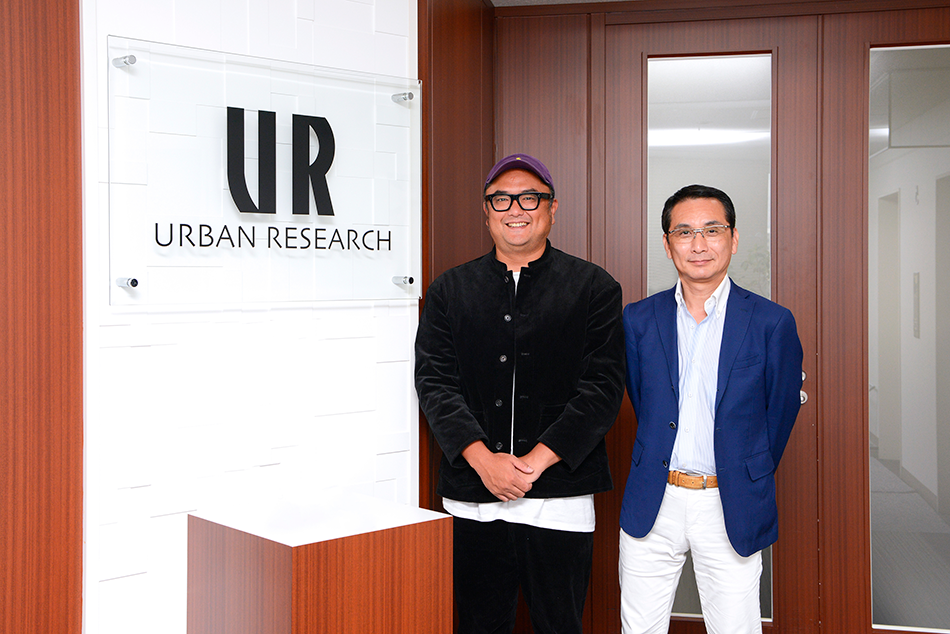 "I think that online and offline will become more and more integrated in the future. We have been developing payment terminals for real stores for some time. In addition to Credit Card Payment, we also support electronic money and QR code payment. There is also Multi payment terminal. We are confident in the breadth of such services, so we can make total proposals even for requests to further evolve the omni channel. We hope that you will use our services to help you grow your business. "(SB Payment Service Corp. Oharazawa)
SB Payment Service Corp. has a variety of payment solutions. When you make your first purchase at a store, you can make a Credit Card Payment with a payment terminal and register the credit card information in the online payment system of SB Payment Service Corp. to go online from the following month. It is also possible to process subscription subscriptions at.
Whether it's a real store, an e-commerce site, or, of course, omni-channel development, we recommend that you consult with SB Payment Service Corp. for payment-related matters.
Payment Services
Customer profile