What is Google Pay?
Google Pay is a payment methods that allows you to pay for products, etc. using the credit card information registered in your Google account. Credit card brands are Visa, Mastercard, JCB and American Express. With Google Pay, you can make payments easier and faster by eliminating the need to enter card information.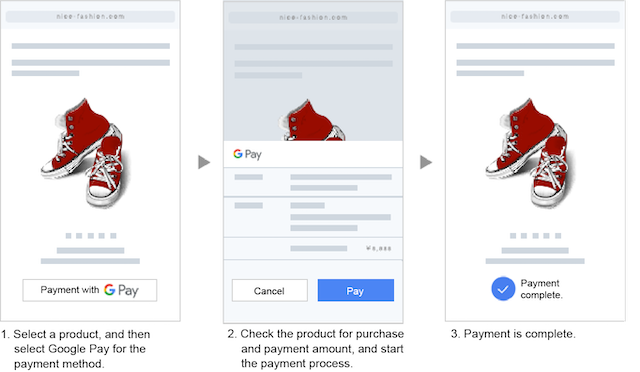 Features of Google Pay
No need for troublesome information input Prevents baskets from dropping and improves sales of EC sites
Customers can easily pay with their usual Google account.
Since payment can be made without entering information such as credit card information and address, it will prevent the EC site from dropping and contribute to sales improvement.
Flow of payment using Google Pay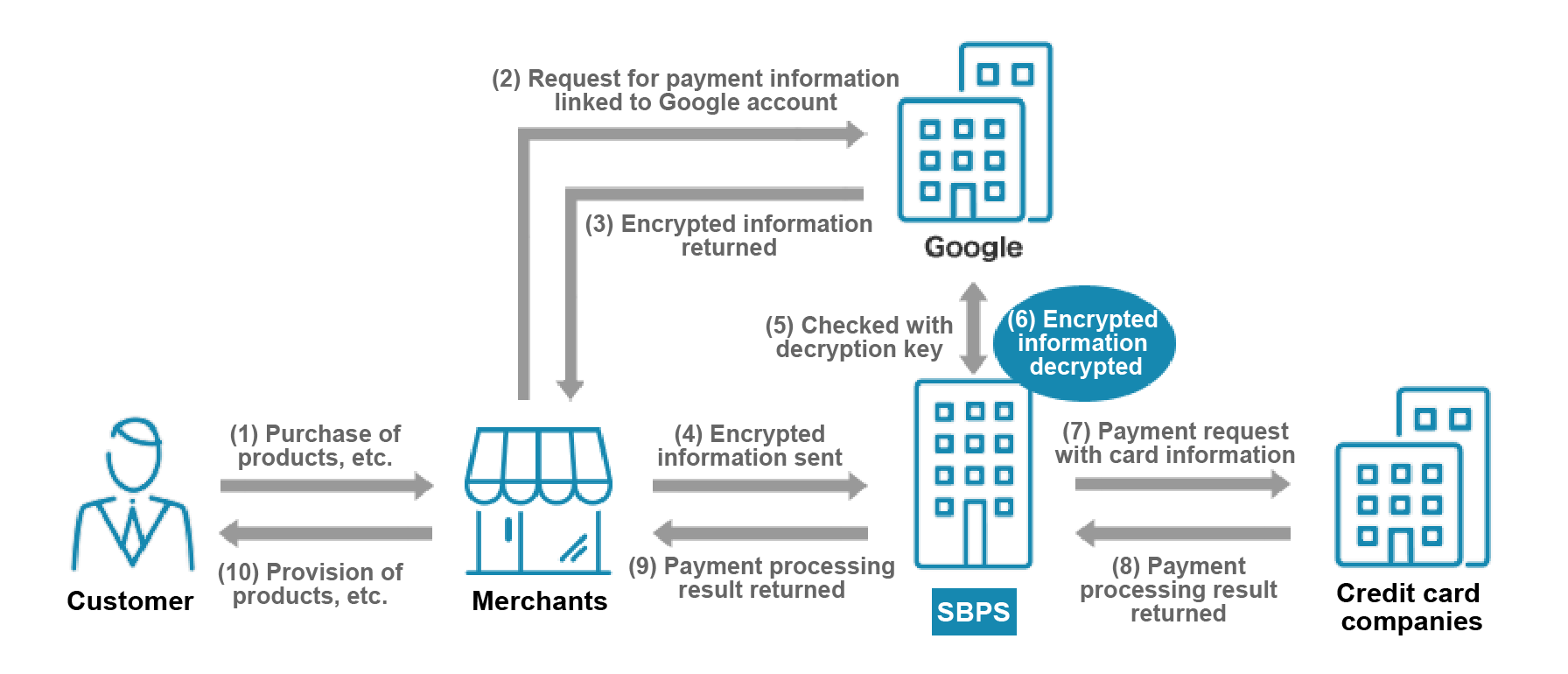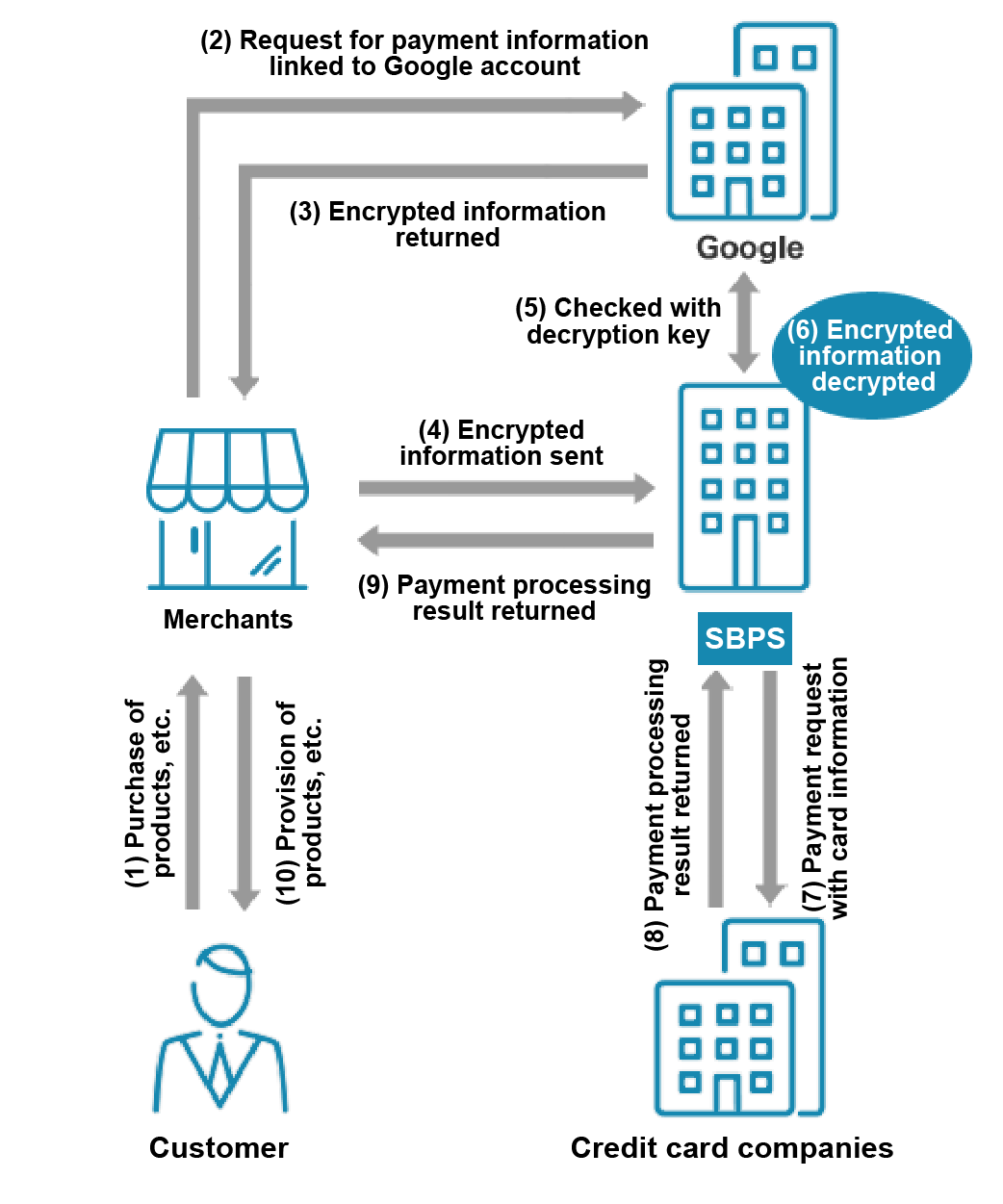 Functions provided
Connection methods

Link type

API type

-
○ 

※

Billing methods

Pay-as-you-go

Recurring (simple)

Recurring (fixed / metered)

○
-
-

Available websites
PC
Smartphone
Mobile phone
○
○
-
* Click here for the Google Pay API development page
Case study
Since the start of Google Pay's service in Japan, we have introduced Google Pay through our online payment ASP.
FAQ
Q.

What is Google Pay?

A.

A contactless payment service that can be used on Android devices. Payment will be made using the credit card information registered in your Google account.
Q.

Can Google Pay be introduced as a payment methods for smartphone apps?

A.

You can install it by implementing the Google Pay API in your smartphone app.
Q.

Are there any conditions for devices that can use Google Pay?

A.

Any browser that supports Google can be used on any device.
For other questions please see our FAQ / Frequently Asked Questions page.
Google Pay and the Google logo are registered trademarks of Google LLC.
All information, products, specifications, contact information and other information are current as of the date of announcement.
This information is subject to change without notice.