What is PayPal?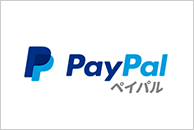 PayPal is an Online Payment Service that makes payments on EC sites and Web services safe and secure.
With a simple examination, we can immediately respond to payments not only from Japan but also from overseas.
PayPal has more than 227 million users worldwide and more than 15 million stores!
(* 1)

* 1 As of March 2018
* 2 You can choose a advantageous rate system (merchant rate, small amount payment) at the time of application according to the service.
How PayPal works
Customers can complete their payment by simply logging in to their PayPal account.
In addition, since the credit card information registered in advance by the customer is managed by PayPal, the risk of information leakage by the merchants is reduced and the credit card information management cost is reduced.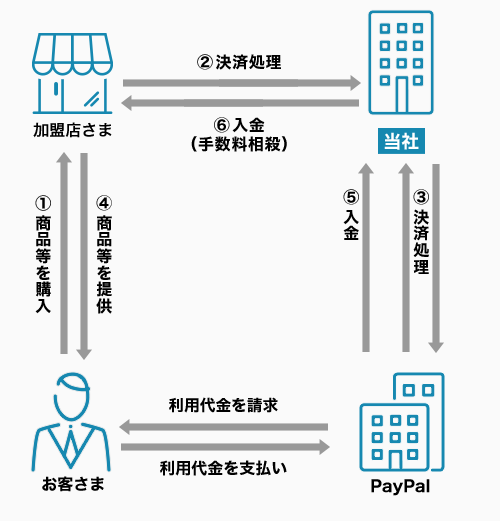 Benefits of introduction
① High security and support
Since card information is managed by PayPal, there is no need to worry about card information leakage.
Real-time fraud detection system and monitoring system for 2,000 people by PayPal
24/7 global customer support*
* Correspondence time in Japanese is from 9:00 am to 8:00 pm. (As of March 2016)
* PayPal customer support.
(2) Expand sales channels through cross-border EC
PayPal is a standard payment methods for cross-border EC.
PayPal supports more than 200 countries and regions and 100 currencies *, so there is no need for merchants handle country-specific payments.
In addition, the industry's highest level fraud prevention model provides security.
* merchants receive in Japanese Yen.

③ PayPal payment screen is optimized for smartphones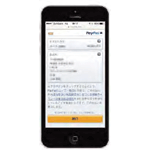 Easy operation for payment with smartphone
In response to the increasing number of mobile terminals in the world, we have created a smooth payment environment that is easy for users to use, and the industry's highest level fraud prevention model provides peace of mind in terms of security.
You can expect an increase in conversion rate.
Functions provided
Payment specifications
Supported devices
| payment methods name | PC / tablet | cell phone | Smartphone |
| --- | --- | --- | --- |
| PayPal | ○ | - | ○ |
Provision method
| payment methods name | Link type | API type | Tool type |
| --- | --- | --- | --- |
| PayPal | ○ | - | - |
Implementation method
Please see the About Implementation page regarding the procedures from application to start of use.
We will provide an estimate of usage costs (fees, etc.) after inquiring about your details.