What is PayPay (Online Payment)?
PayPay is a smartphone payment service of PayPay, which is jointly funded by Softbank Group, Softbank, and Yahoo. Since the service started in October 2018, the cumulative number of registered users has exceeded 45 million (* 1) and the number of member stores has exceeded 3.55 million (* 2).
With PayPay (online payment), you can easily shop with your PayPay account. At the time of payment, you can select from the PayPay balance charged by the method specified by PayPay such as bank account, Softbank collective payment, etc., and it is expected to be used by users who do not have a credit card. In addition, since it is not necessary for the member store to acquire personal information, payment can be used safely and securely.
PayPay has the highest recognition among QR code payments, and the percentage of people who use it on a regular basis is also high (see the figure below). Therefore, it is expected that these PayPay users will prefer the EC site that introduces PayPay (online payment) and shop, which will lead to the effect of attracting customers.
* 1: As of January 2022
* 2: As of December 2021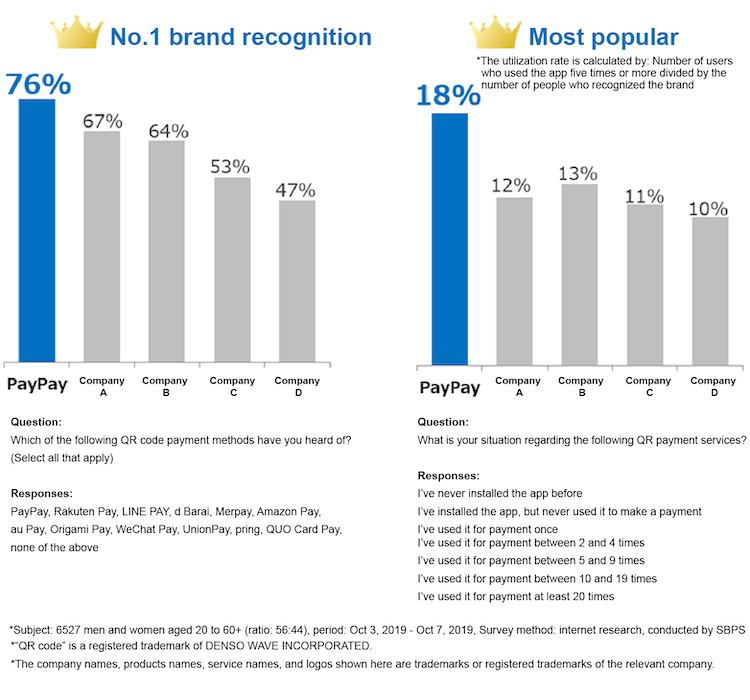 PayPay features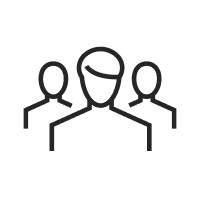 Increased userbase by utilizing Yahoo! and SoftBank's membership assets
PayPay Corporation is increasing the number of PayPay users by leveraging its relationship with the 50 million SoftBank subscribers and Yahoo! members.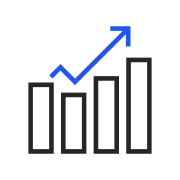 Increased ability to attract customers by providing special campaigns to users
Consolidating campaign measures for an unmatched scale of users together with the user campaigns of Yahoo! and SoftBank makes it possible to attract more customers to PayPay merchant stores.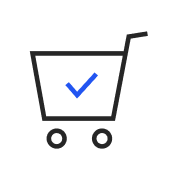 Reduce annoying inputs and prevent cart abandonment
Since users can shop easily with their PayPay accounts, it reduces the time and effort required to enter information and prevent customers from abandoning their carts. As a result, your business can expect an increase in sales.
Flow from purchase to deposit with PayPay
Customers can use their PayPay balance to make payments on your e-commerce site simply by selecting PayPay as their payment method and logging in. There is no need to bother entering any information, preventing cart abandonment.

Functions provided with PayPay
Connection methods

Link type

API type

○
-

Billing methods

Pay-as-you-go

Recurring (simple)

Recurring (fixed / metered)

○
-
○
Settlement methods

Automatic

Specified

○
○

Available websites
PC
Smartphone
Mobile phone
○
○
-
PayPay payable amounts
| Payment method | Last 24 hours | Last 30 days |
| --- | --- | --- |
| PayPay balance | 500,000 yen | 2 million yen |
*Lower limit is 1 yen, upper limit as above.
Implementation method
The procedures from application to getting started are as follow.
For details on implementation procedures and costs, please see Implementation and fees​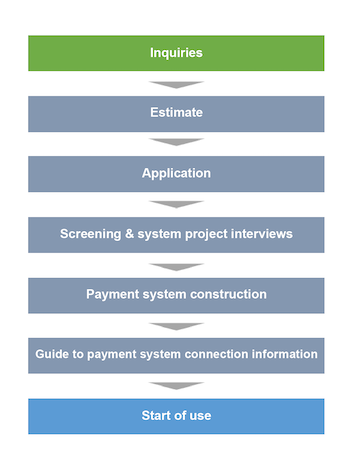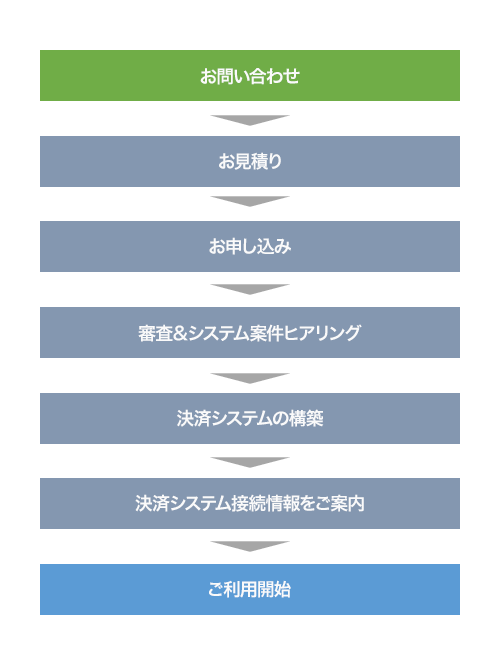 We will also provide you with a usage cost estimate (fee, etc.) upon gathering your details, so please submit an inquiry through the button below.