The BtoB EC / Web ordering system is a Web-based system for ordering by fax, telephone, or email between companies and companies.
"Aladdin EC" can be used not only to reduce the load of ordering and inquiries, but also as a sales promotion tool for increasing sales and differentiating from other companies, and as a shipping instruction tool between the headquarters and stores.

​Click here for details


Service overview / features
Point1: Package packed with BtoB know-how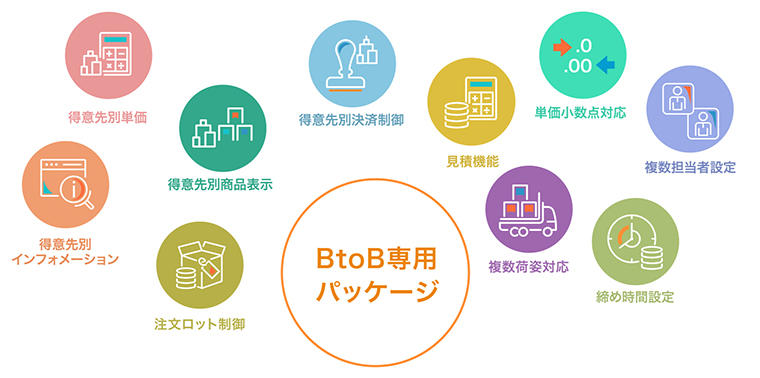 Point2: Flexible customization is possible according to the industry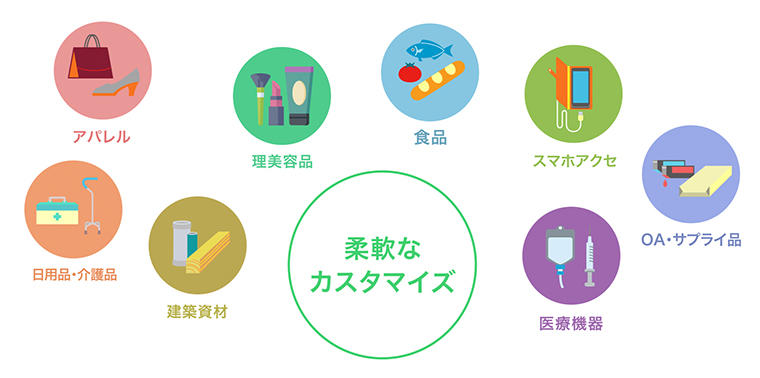 Point3: Supports cooperation with existing core systems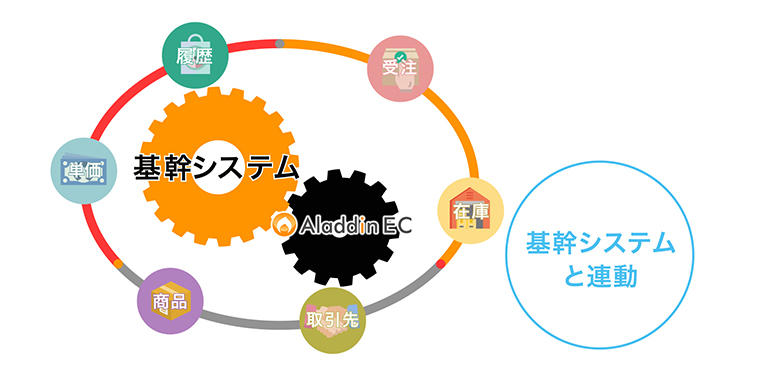 function
◆ Product display by customer ・ Unit price by customer
"BtoB commerce" has a different contract system for each business partner.
It is possible to control the products that can be purchased (displayed) for each customer, and to automatically display the unit price for each customer such as the profitable unit price.
◆ Estimate function
It is possible for the customer to output a quotation that can be used for purchase applications, etc.
You can reduce the workload of creating and submitting a request for quotation.
◆ Product order setting for each user
You can freely set the order of the product list by login ID (by user) from 20 items or more such as order frequency and order date.
By being able to sort the products according to the preference of the user who places the order, the convenience is improved and the utilization rate is increased.
◆ Streamlining ordering operations
Not only ordering work with customers, but also dealing with issues of companies where ordering work with suppliers is complicated.
Smooth communication is possible by making order requests, delivery date replies, shipping confirmations, and payment notifications with suppliers on the WEB.
◆ Credit Card Payment
By linking with the Credit Card Payment service of SB Payment Service, it is also possible to support Credit Card Payment.
Even if you sell products to private shops, restaurants, salons, etc., you can start new transactions with confidence.