b→dash is a data marketing tool that can import, process, integrate, extract, and utilize data all in one without code.
After centrally consolidating data such as customer data, sales data, access log data, application data, etc. that companies maintain in various systems, it is possible to realize all kinds of data utilization such as measures and analysis in one stop.
Feature 1: CDP can be constructed without code
Anyone can build a data platform (CDP), which is the first stage of data utilization, with no code.
As a result, marketers can prepare their own data, which eliminates the man-hours of the system department and the cost of placing an order with a system vendor, making it possible to implement data marketing.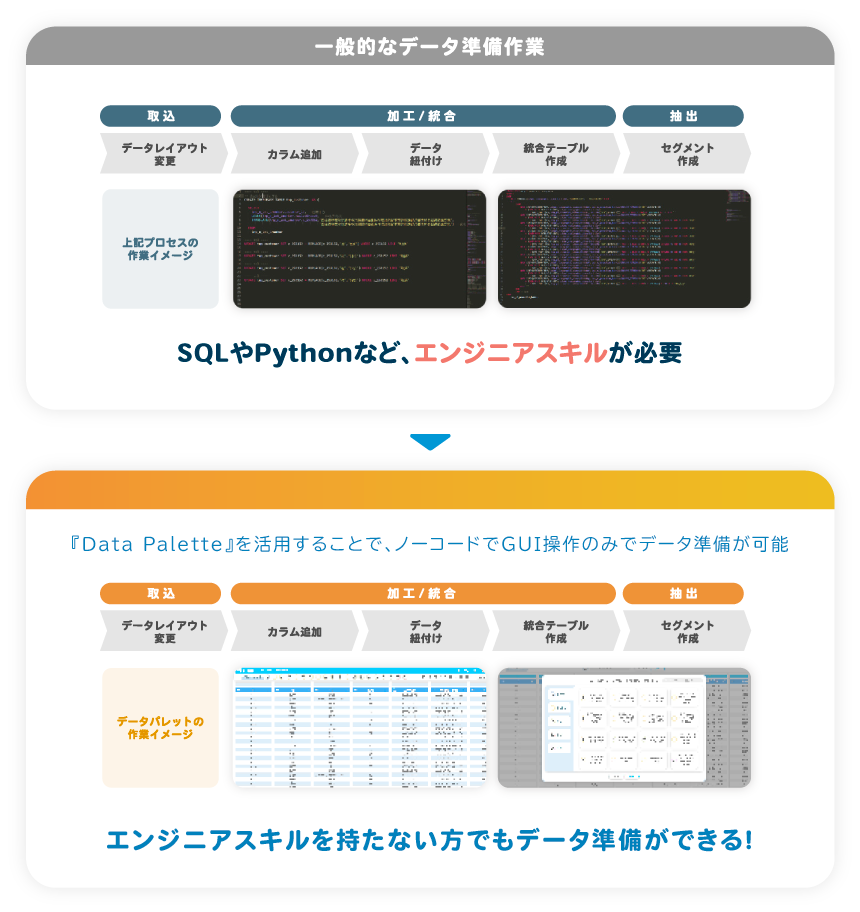 Feature 2: All-in-one data utilization
We offer all-in-one functions such as MA, BI, web service, application push, recommendation, etc. according to customer needs.
As a result, there is no need to introduce tools from each company separately, and it is possible to implement data marketing while reducing costs and man-hours.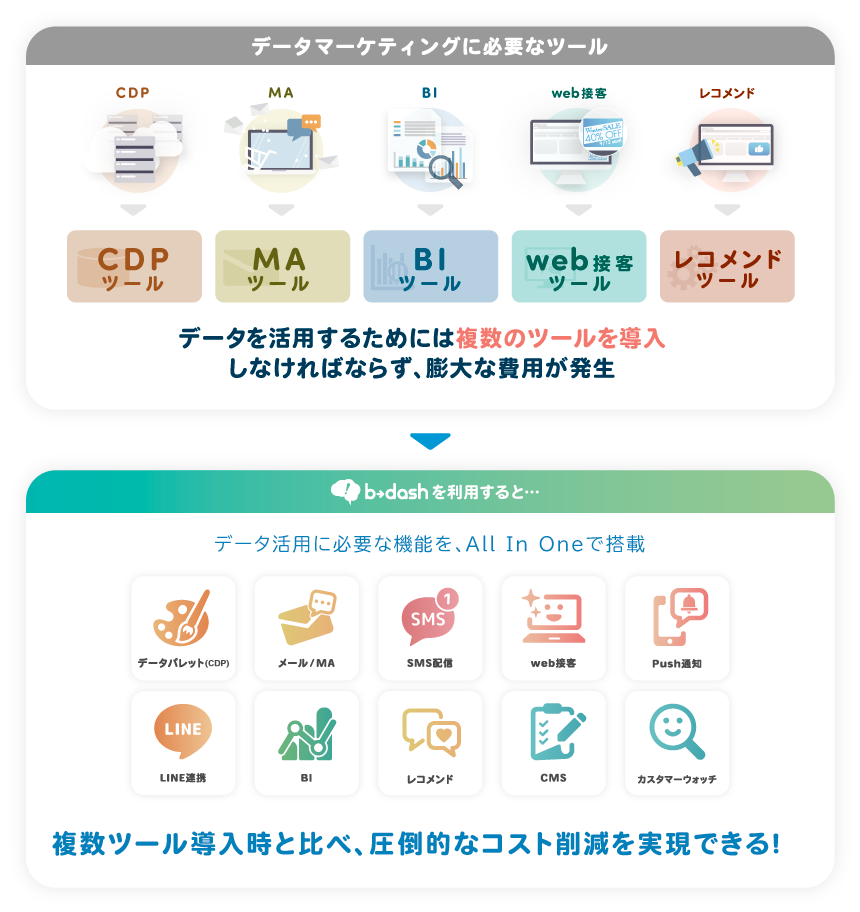 Feature 3: Onboarding program enables tool introduction in a short period of time
We provide a program that builds an environment for realizing best practice measures and analysis for each of the 27 business categories that we have derived from a cumulative total of more than 500 companies.
Therefore, compared to other companies' tools, it is possible to realize measures/analysis in a shorter period after introduction.