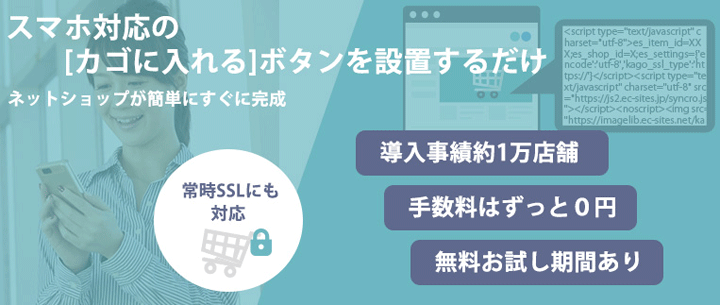 * Sales commission for "e-shops Cart S" is free. In addition, the initial fee for "e-shops Cart S", fixed monthly fee, and settlement service fee will be charged separately.
"e-shops Cart S" is a service that allows you to open an online shop simply by installing a shopping "basket button" on a homepage created with WordPress or a homepage builder.
Launched as an "e-shops cart" in 2003, it has been introduced in more than 10,000 stores. In January 2019, the service name was changed to "e-shops Cart S" when we started offering the new function "Smartphone Cago" with the purchase screen optimized for shopping on smartphones.
Conversion rate improves with zero screen transitions!
A major feature of the shopping cart system provided by "e-shops Cart S" is that by adopting the "step zero type", screen transitions (steps), which are a major cause of basket dropping at the time of purchase, are eliminated and the conversion rate is reduced. It is in the place where UP is possible.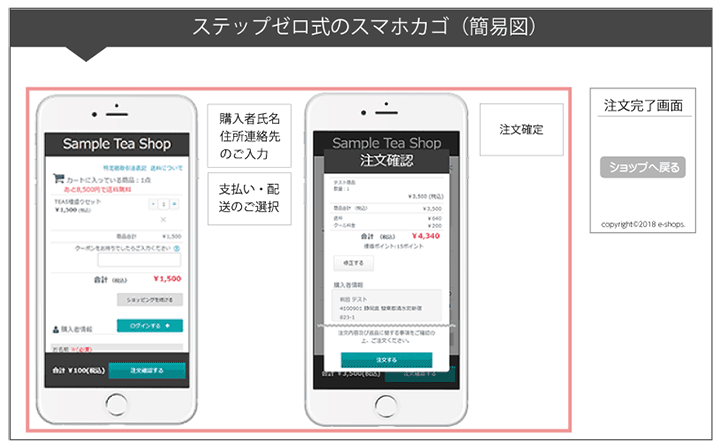 Ideal for smartphone users!
It implements many functions for EFO (entry form optimization) and can be purchased without stress even by smartphone users.