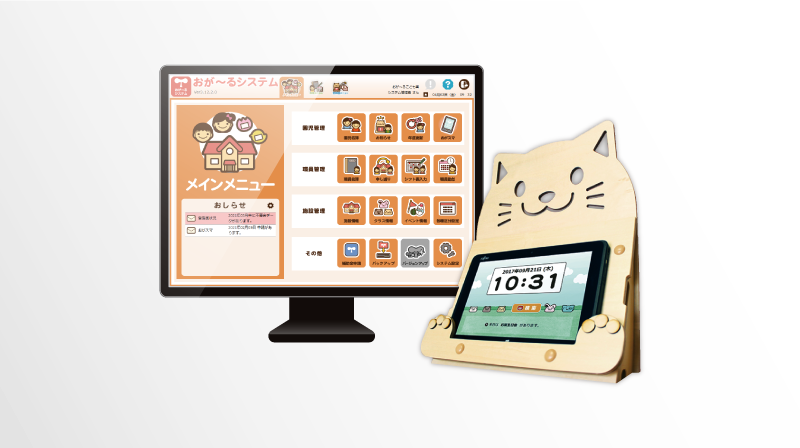 It is a childcare business system that can reduce the time for handwriting and manual calculation with various functions such as "preschool management", "planning and diary creation", "fee calculation", and "kindergarten management".
[What you can do with the Ogaru system]
・Arrive and leave using a tablet PC, barcode reader, IC card, etc.
・Create plans and diaries that can be entered and quoted in your own layout
・Calculation of extension/holding childcare fees and data output for reporting results to local governments regarding special childcare projects
・Confirmation of arrival and departure status in which attendance records are reflected in real time
・Calculation and billing of childcare fees based on attendance information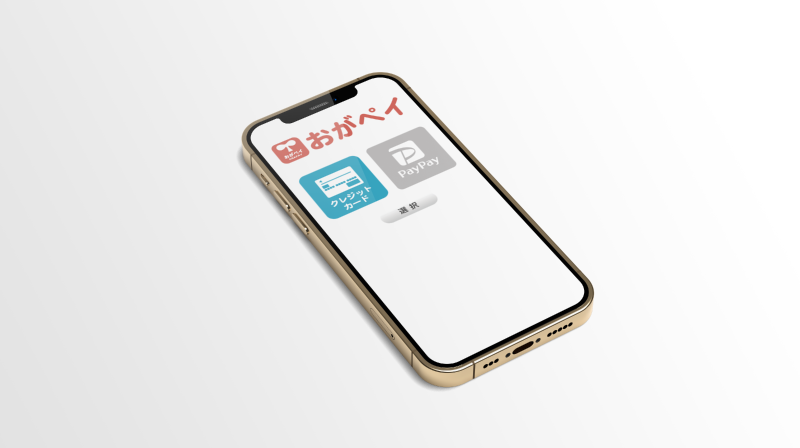 The cashless function "Ogapay" is a function that allows non-face-to-face exchanges of childcare fees calculated based on the attendance information of the "Ogaru system".
Cash management in the facility can reduce the hassle of registering parent's account information.
[What you can do with Oga Pay]
・Credit card for childcare fees from "Ogasuma" ・PayPay payment
・Confirm the payment status of the guardian by reconciling the payment of the "Ogaru system"
・Credit card, PayPay payment, etc. from the invoice output by the "Ogaru system"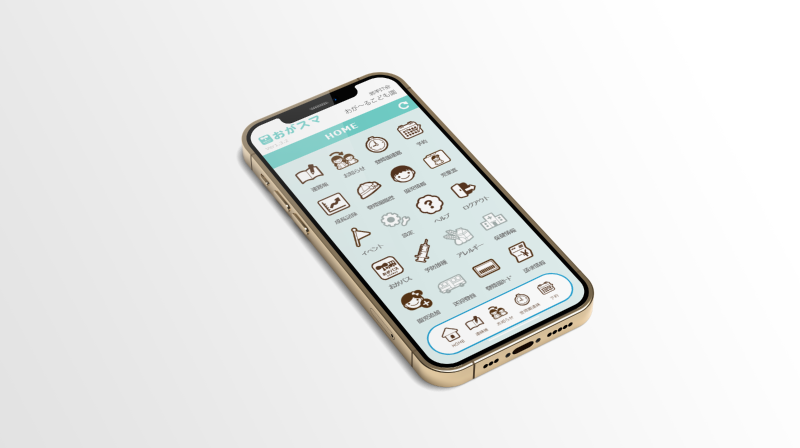 Parent contact application "Ogasuma" is a communication tool that can be linked with the "Ogaru system" child list and attendance management.
[What you can do with Oga Suma]
・Notice to guardians ・Emergency contact [measures against infectious diseases]
・Contact for arrival/departure/reservation
・ Exchange of contact books
・Confirmation and input of child information
・Confirmation of childcare fee information ・Payment (credit card, PayPay), etc.
"Ogabus", a bus location system that allows you to check the location of the shuttle bus and set notification of approaching, and "Ogasa-mo" that allows you to enter and leave the park with face recognition along with temperature measurement.
We are expanding optional functions so that we can solve problems at childcare and educational facilities according to the movement of the world.
We will continue to upgrade the version so that we can maximize the potential of ICT in child-rearing.