In this teaching material, points such as system conditions and documentation requirements are organized according to all 12 requirements including the preamble. Under the supervision of QSA (PCI SSC Certified Auditor), who has many PCI DSS audit records for a wide range of industries, the situation surrounding domestic credit card information security, system illustrations, and quizzes for each requirement are included, and PCI. It is designed to give you a more practical understanding of DSS. It is a teaching material that supports the organization that understands the requirements within the merchants and thinks about the optimal compliance and operation for the company.
SAQ Service Options PCI DSS Education e-Learning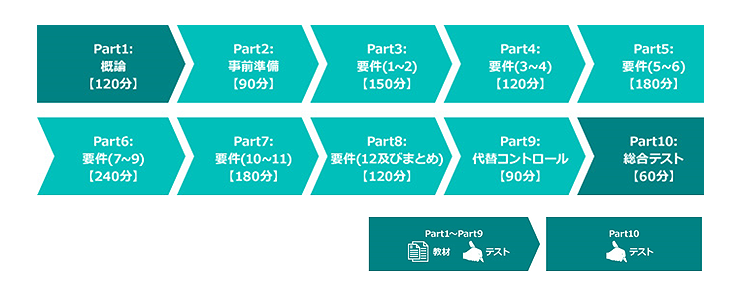 <Course outline>
Learn the overview and requirements of PCI DSS Requirements (v3.2).
<Purpose of taking the course>
◆ Understand the concept and requirements of PCI DSS, and aim for the optimal compliance method and operation for your merchants.
<Standard study time>
23 hours
* There are individual differences in study time.
<Course composition>
All 10 parts (40 lessons)
<Login available period>
6 months from the start of the course