The spread of smartphones is rapidly increasing.
Correspondence will be indispensable for EC sites as well.
SB Payment Service has responded to this need from an early stage.
The company's smartphone-compatible "Mobile Carrier Billing" has a reputation for being able to introduce payment methods for three carriers, KDDI, Softbank Mobile, and NTT DoCoMo.

* Reprinted from the case published in "Weekly Toyo Keizai" released on March 5, 2012.
* Affiliation department, job title, etc. are as of January 27, 2012.
Smartphone support is essential as a payment methods for EC sites
"We want to take the initiative in providing payment services that are easy for anyone to use, no matter how the device or usage scene evolves," said Wakako Suzuki, general manager of the Sales Planning Department of the SB Payment Service Sales Division. Talk about your approach.

Of course, support for smartphones, which are becoming more widespread, is one of them.
According to the Fuji Chimera Research Institute's 2011 Smartphone Business Survey, it is estimated that 98.3% of mobile phone shipments will be smartphones in 2015.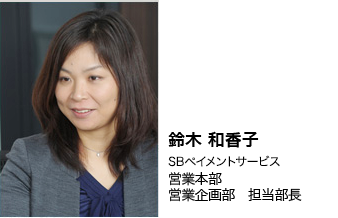 For EC sites, payment with smartphones will be essential.
It is no wonder that EC sites will be selected depending on whether or not they are compatible with smartphones (Yahoo Japan Corporation, Mr. Tamura).
However, it is not easy to set up connections with each carrier and build a system in-house.

Regarding this point, Kiyotaka Murata, Manager of System Planning Department, SB Payment Service Headquarters, said, "We will handle all the regulations and specifications that differ from carrier to carrier.
By using our service, we can introduce each Mobile Carrier Billing without troublesome work. "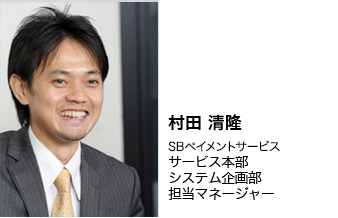 "Our company can provide payment screens with the optimum design for each terminal. We are also collaborating with service vendors for smartphones, so please feel free to contact us for the construction of a smartphone-only site." Talk to.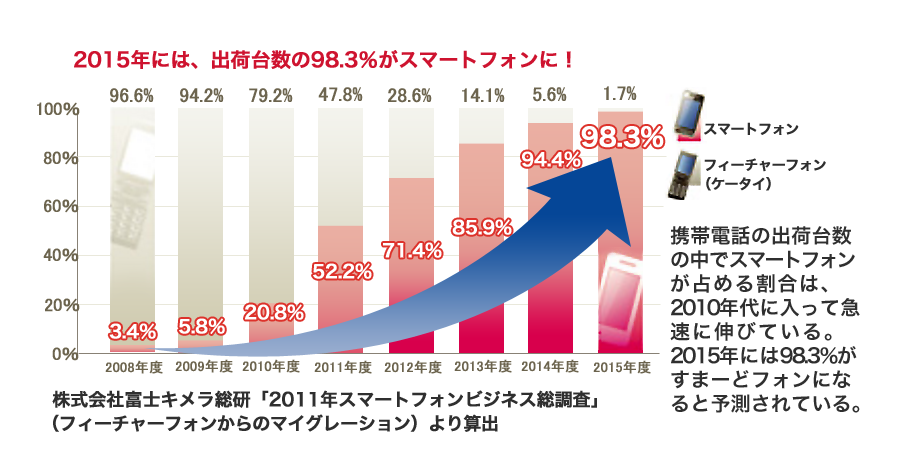 Services provided
Payment methods
It is a payment methods that allows you to pay the purchase price of the product together with the mobile phone charge.
It is a popular payment method for mobile phone users because it is possible to introduce payment methods for three carriers at once and the payment operation is easy.
Customer profile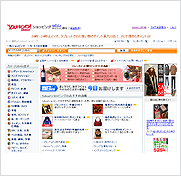 Recommended Content by SB Payment Service
Many merchants are considering introducing Credit Card Payment, and there is a wide range of information that we would like to introduce. From among them, we judge the current affairs and importance, and introduce some of them. Please have a look.