The spread of smartphones is rapidly increasing.
Correspondence will be indispensable for EC sites as well.
SB Payment Service has responded to this need from an early stage.
The company's smartphone-compatible "Mobile Carrier Billing" has a reputation for being able to introduce payment methods for three carriers, KDDI, Softbank Mobile, and NTT DoCoMo.

* Reprinted from the case published in "Weekly Toyo Keizai" released on March 5, 2012.
* Affiliation department, job title, etc. are as of January 27, 2012.
The fine-tuned response has been well received, and it has become the top share of online payments.
SB Payment Service is a young company established in 2004, but the cumulative number of introductions has reached more than 15,000 member stores, and the transaction volume last year reached 939.4 billion yen.
In addition, it boasts the top share of online payment services, with a commission sales base of approximately 40%. (Fuji Chimera Research Institute survey / 2011 smartphone business survey)

We are among the first to respond to the latest business environment, such as the introduction of "Mobile Carrier Billing" for smartphones introduced this time.
Needless to say, in addition to Credit Card Payment, we also offer a variety of payment methods such as CVS Payment, Prepaid Card, electronic money, point payments, and overseas payments.

"Another merit Mobile Carrier Billing payment'is that we can expect to send customers to a large number of mobile phone subscribers," said Suzuki.
payment methods developed by service providers with a similar customer base will be the focus of attention in the future.
The Yahoo! Wallet payment service, which we are actively developing, is one of them. "

Mr. Murata also said, "It is expected that various new payment methods will continue to appear. We will leave the connection setting and system construction with the service provider to us and support you to specialize in core business." It is our mission to provide an environment where payments can be made as easily as breathing. "
Services provided
Payment methods
It is a payment methods that allows you to pay the purchase price of the product together with the mobile phone charge.
It is a popular payment method for mobile phone users because it is possible to introduce payment methods for three carriers at once and the payment operation is easy.
Customer profile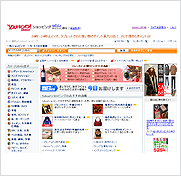 Recommended Content by SB Payment Service
Many merchants are considering introducing Credit Card Payment, and there is a wide range of information that we would like to introduce. From among them, we judge the current affairs and importance, and introduce some of them. Please have a look.