"ultoco" is an EC construction service based on CS-CART and expanded by Andplus Co. Ltd., Ltd.
In addition to providing cart functions, it also includes a wealth of operational functions and servers.
We will help you manage the shop in perfect condition by designing and initializing it according to your business.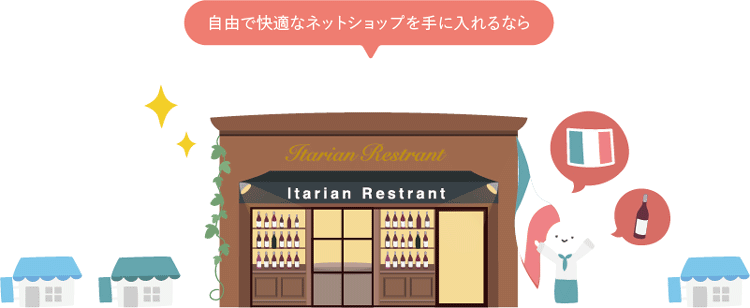 Equipped with customization level functionality as standard!
"ultoco" is equipped with standard functions that are usually realized by customization.
The basic functions alone are substantial, but it is possible to add more functions by using the add-ons sold by Ando Plus.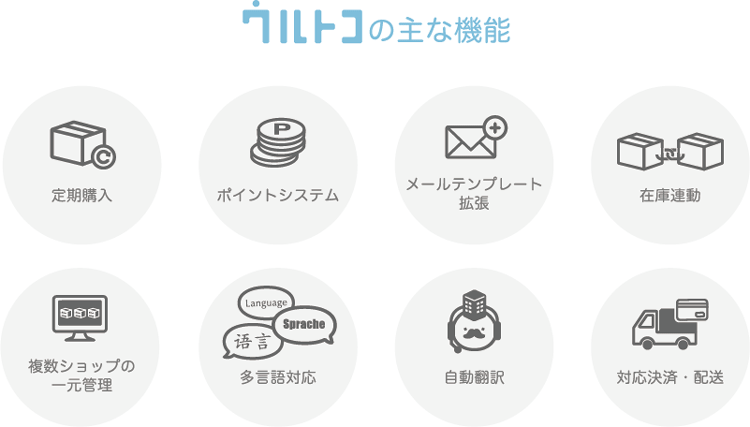 Online shop without borders!
The market is now expanding not only in Japan but all over the world. "ultoco" comes standard with multilingual and automatic translation functions. In addition, detailed settings can be made according to the country.
· Supports all 18 languages including Japanese, English, and Chinese (some languages are partially translated)
· New languages can be added
· New currencies can be added
· Currency symbol can be set
· Weight and length units can be set
· Country / prefecture / state etc. can be set
· Date and time display format can be set
· It is possible to display products and set the delivery method according to the user's place of residence.
· Automatic translation function (related to product description. Categories, options, etc. are not possible)