Exclusive domain, customization of screen
Dedicated domain
When using a Link Type connection, this is an optional service that allows you to change the domain of the payment screen to the domain specified by the merchants.
Since the URL is displayed in the domain of the merchants on the linked payment screen, cardholders can feel at ease.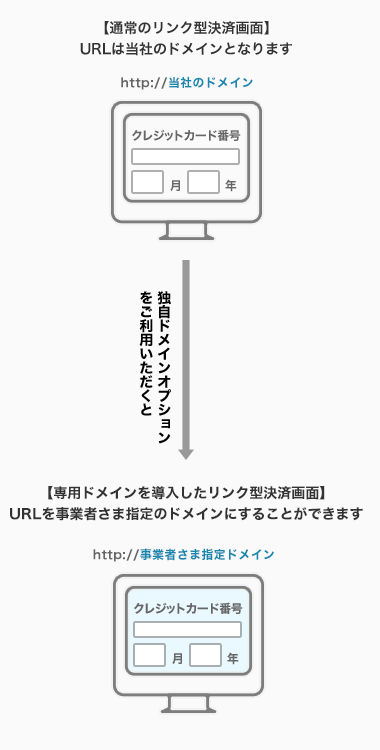 Screen customization
This is an optional service that changes the payment screen provided by our company to the desired design.
By matching the design of the merchants 's homepage and payment screen, it is possible to prevent customers from leaving during the purchase procedure.
* Screen customization is an optional service that can be used when "Link Type connection" is installed.
* Only the payment screen for PC can be used. Screens for smartphones and mobile phones are not applicable.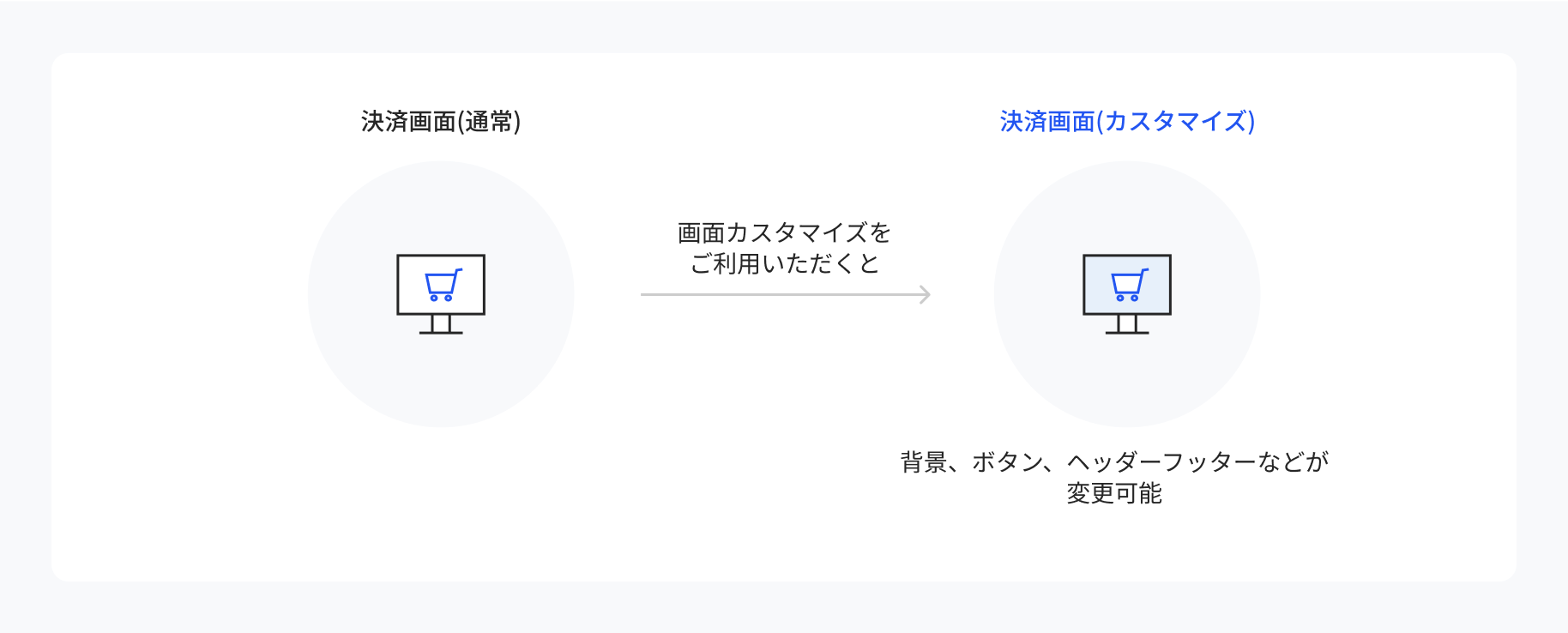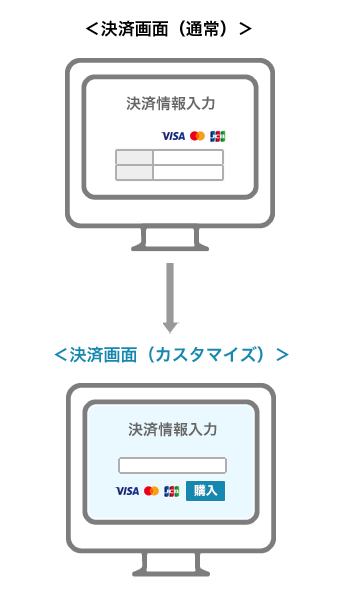 FAQ
This is a question we have received from merchants that have considered the dedicated domain function and our merchants that are already using it.
Q.

If I introduce a dedicated domain, can I handle the non-retention of card information?

A.

Yes, we support non-retainment.
For other questions please see our FAQ / Frequently Asked Questions page.