What is Amazon Pay?
Amazon Pay is a simple and convenient payment service that uses your Amazon account. Customers who purchase Amazon Pay do not need a new dedicated account or app, and they can pay easily and safely on EC sites other than Amazon.co.jp, just like shopping on Amazon.
The number of Amazon Pay installations is increasing, and since its launch in 2015, it has been introduced to more than 10,000 companies (* 1) and can be used on more than 100,000 (* 2) EC sites. ..
(* 1, 2) As of October 2021, according to Amazon research
Features
Smooth purchasing experience

Customers can use the information registered in their Amazon account to make payments smoothly without having to enter new shipping addresses or payment information when making payments.




Prevents baskets from falling by eliminating the trouble of entering information

Since payment is made using the information registered in the Amazon account in advance, it can be expected to prevent customers from leaving and increase sales of businesses due to the trouble of entering information immediately before payment.




World-class security with Amazon

Payment with Amazon Pay will be protected by the world-class security that Amazon is working on, so it can be expected as a countermeasure against fraudulent orders.
Payment processing flow
Customers can make payments using the payment information registered in their Amazon account simply by selecting Amazon Pay as the payment method and logging in to their Amazon account. The flow of payment processing is as follows.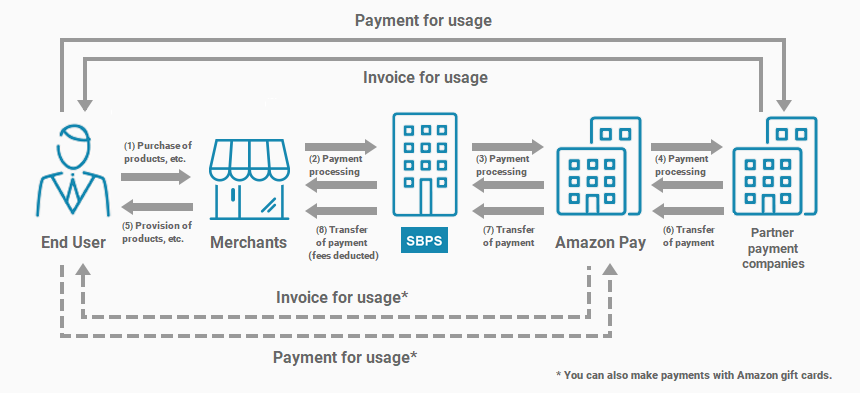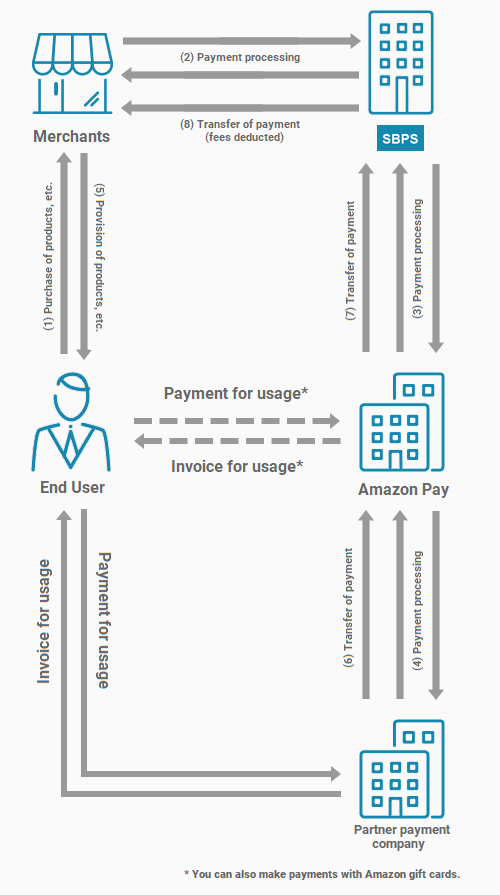 Functions provided
Connection methods

Link type

API type

-
○

Billing methods

Pay-as-you-go

Recurring (simple)

Recurring (fixed / metered)

○
-
○

Settlement methods

Automatic

Specified

○
○

Available websites
PC
Smartphone
Mobile phone
○
○
-