What is Electronic money?
Using Osaifu-Keitai, we can offer Rakuten Edy payment and Mobile Suica payment, which are widely used at stations and convenience stores, as payment methods.
Customers can use frequently used e-commerce such as Suica, which is used when commuting.
Features
You don't have to worry about overusing it because you can settle within the charged amount. It is also possible to use it for small payments. Also, since it can be used with mobile apps, it is especially recommended as a payment methods for mobile sites.
It can be used with Edy cards issued by each company (however, a reading terminal such as a Felica port is required on the customer's PC) and mobile phone terminals for which Mobile Suica payment is set.
Mechanism of Electronic money
I will describe the flow of Electronic money.
Mobile Suica payment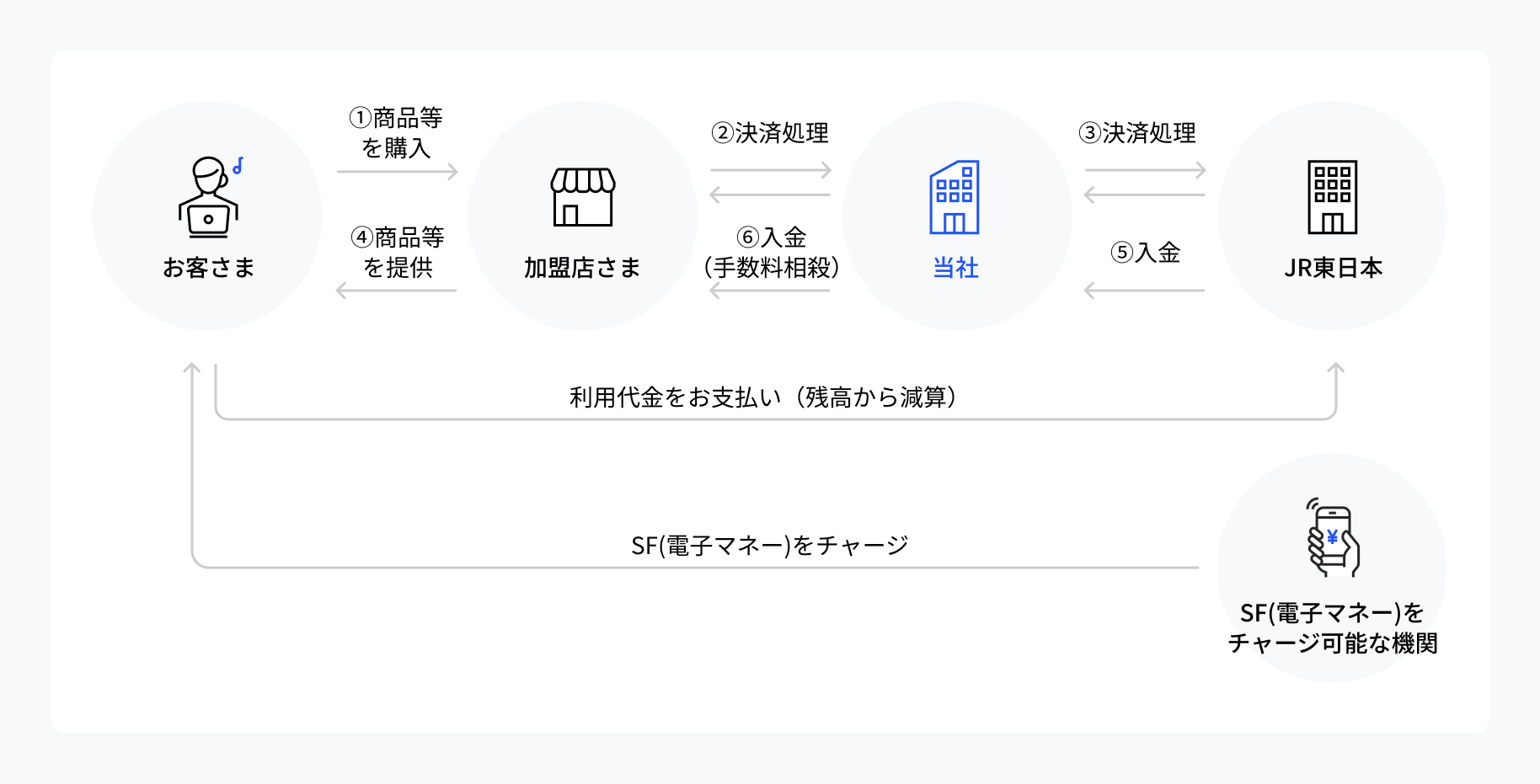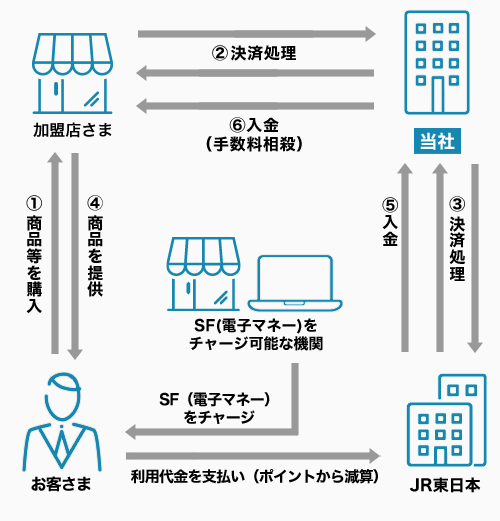 Rakuten Edy payment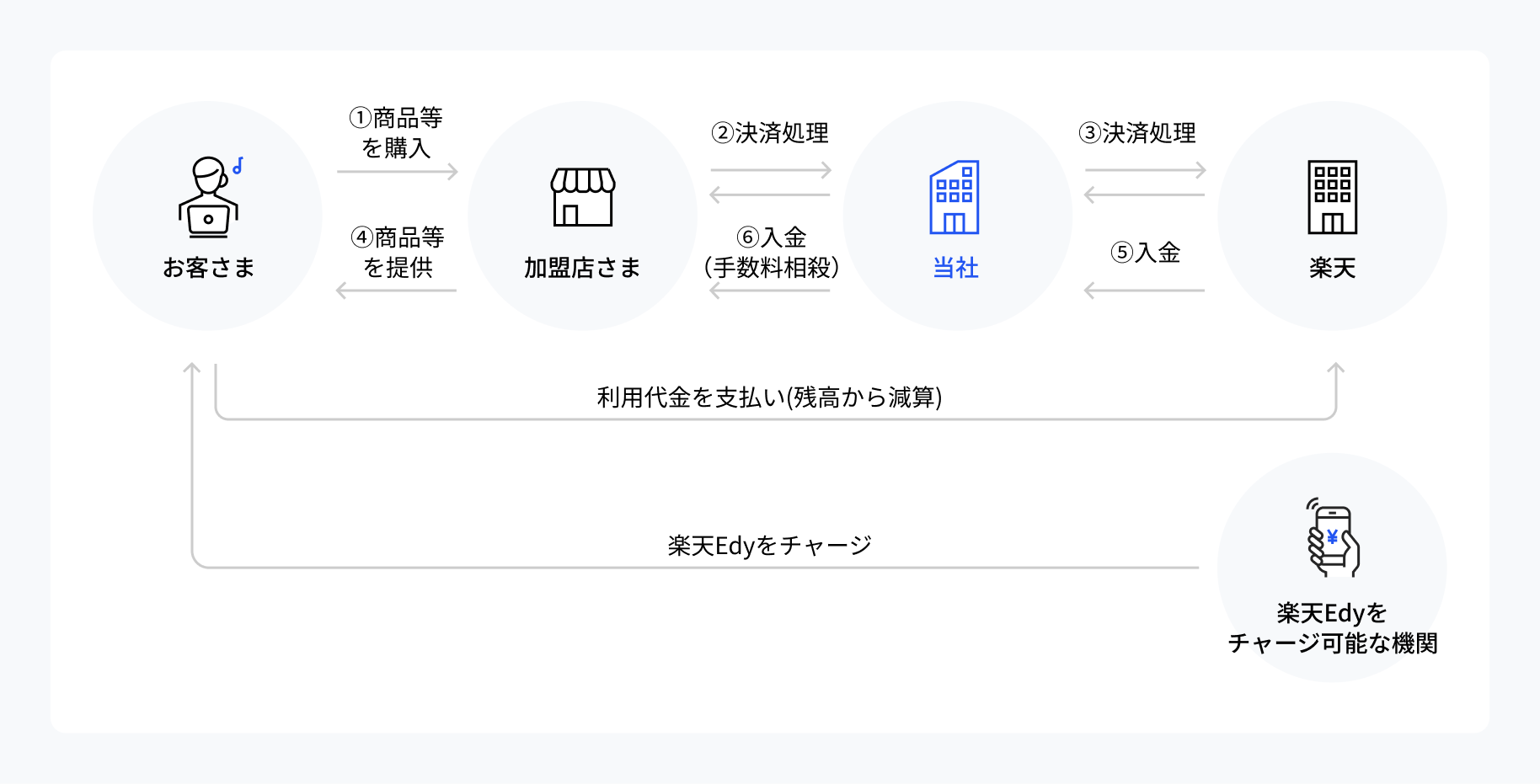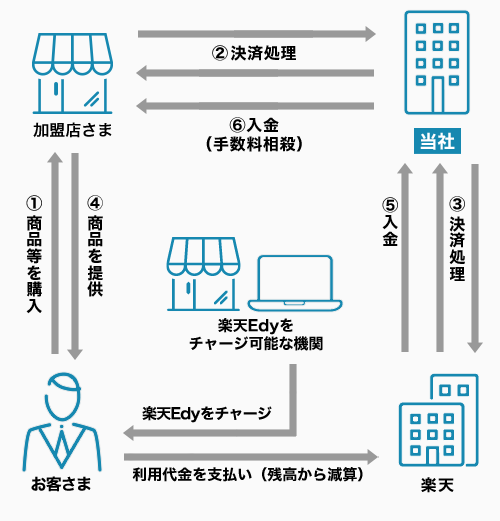 List of compatible electronic commerce
Mobile Suica

You can pay by simply launching the Mobile Suica app without entering your ID or password.
* A device with the Mobile Suica app installed is required.
Rakuten Edy

You can pay by simply holding your Rakuten Edy card or Osaifu-Keitai without entering your ID or password.
* A PC with Felica port or Rakuten Edy reader is required.
[note]
* Refunds are possible. Edy is an Edy gift and Suica is a Suica pocket service.
* The maximum amount of money is 50,000 yen for Edy and 20,000 yen for Suica.
Functions provided
Connection methods

Link type

API type

○
-

Billing methods

Pay-as-you-go

Recurring (simple)

Recurring (fixed / metered)

○
-
-

Available websites
PC
Smartphone
Mobile phone
○
○
○
[note]
* Mobile Suica payment is a registered trademark of East Japan Railway Company.
* Osaifu-Keitai is a registered trademark of NTT DoCoMo, Inc.
* Only Mobile Suica payments are compatible with mobile phones on sites that can be introduced. Rakuten Edy payment is not applicable.
Implementation method
For the procedure from application to start of use, please see About introduction.
We will estimate the usage fee (fee, etc.) after asking for details.