The "Chargeback guaranteeing service" provided by AKURU inc., Ltd. is a service for merchants that have introduced the Online Payment Service of SB Payment Service.
Based on our know-how as a fraud countermeasure expert, we will make proposals including trends and countermeasures to fundamentally eliminate fraud, and build an environment where EC merchants can develop their business with peace of mind.
We are also familiar with the fraud detection service provided by SB Payment Service free of charge, and we focus on reducing fraud.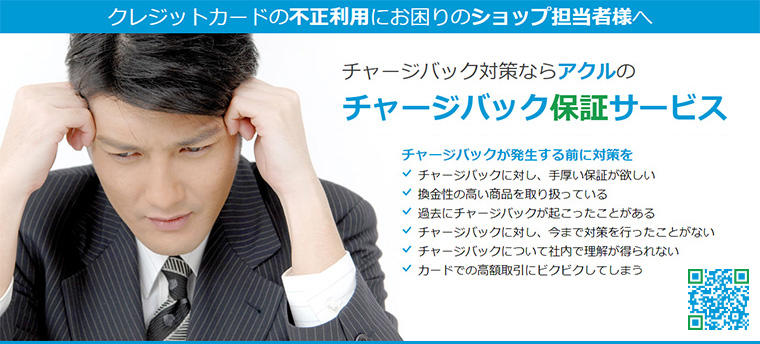 Acre's "Chargeback guaranteeing service"
Acre's Chargeback guaranteeing service makes proposals to prevent chargebacks to fraudulent and troubled merchants, and also compensates for the chargebacks that occur on top of that.
Monthly costs are calculated individually, please contact us by clicking the "Click here for a quote" button.