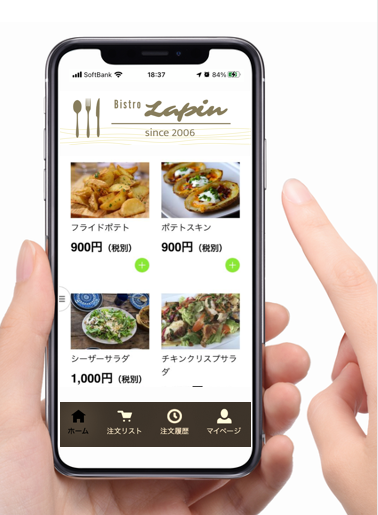 UZ apps for LINE (mobile order) allows you to easily install "takeout", "delivery", and "table payment" apps in LINE. We help restaurants DX through the LINE mini app.
At restaurants that have introduced UZ apps for LINE (mobile order), customers can easily order menus using LINE, which they always use. Online payment is also possible, so it supports various payment methods.
According to the voices of the stores that have introduced the app, we provide an ideal customer experience for users, such as "a store that is well-prepared for infectious diseases and takes into consideration peace of mind" and "a store that allows easy ordering without waiting time". It has been highly evaluated as a store that can be opened.
In addition, it was able to solve conventional problems and issues such as "reduction of labor costs", "efficiency of operations", "implementation of cashless payment", and "POS cooperation".
It is a service that has many benefits for both customers and stores, so please experience UZ apps for LINE (mobile order).
UZ apps for LINE (mobile order)