[How to use in stores]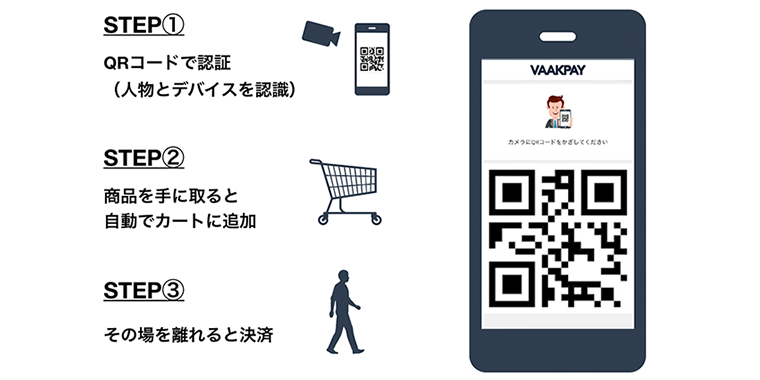 [Introduction method]
VAAKPAY can only be used with security cameras.
Since there is no need to install new gates, tags, sensors, etc., it is possible to reduce the initial cost.
(Equipment installation image)

In addition to image recognition by security cameras, it also has a product identification function that uses barcodes to enable accurate product identification.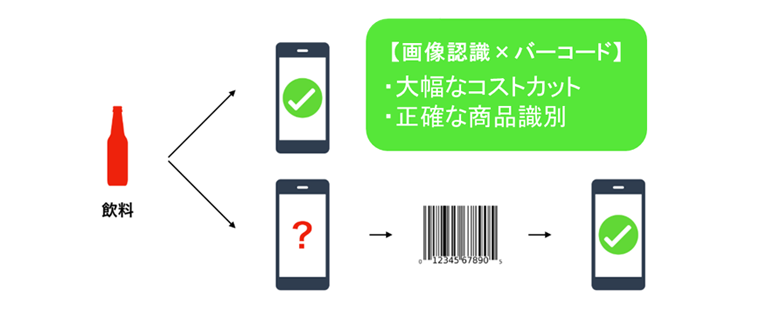 [How to use]
Not only can you improve business efficiency, but you can also effectively use the accumulated purchasing information for marketing.