"Golf Do!" To buy and sell golf clubs
Adopted "AI fraud detection", a fraud detection service that utilizes AI

-Introduction of "AI fraud detection" provided by SBPS The number of member stores has exceeded 1,700 stores-
March 30, 2022
SB Payment Service Corp.
SB Payment Service Corp. (hereinafter referred to as "SBPS"), a subsidiary of SoftBank Corp., is a golf club company that purchases and sells golf clubs through the AI-based fraud detection service "AI fraud detection" provided by SBPS. We would like to inform you that it has been adopted by the EC site "Golf Do!" Operated by Do. In February 2022, the number of member stores that introduced "AI fraud detection" exceeded 1,700.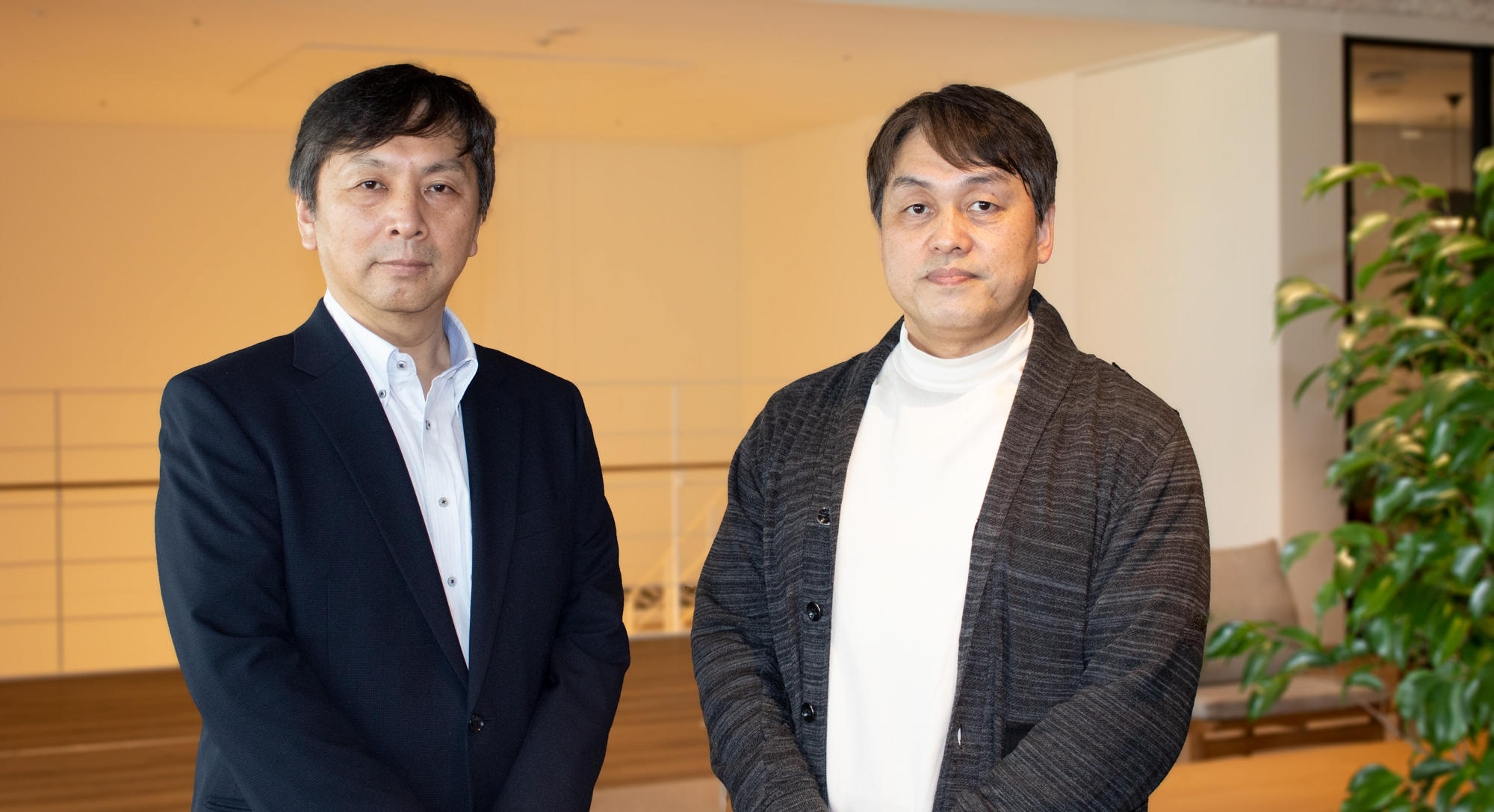 Left: Mr. Kenichi Hayashi, General Manager, Golf Do NET Business Headquarters
Right: Mr. Seiji Teraoka, Leader of NET Business Promotion Team / Purchase Center, Golf Do Co., Ltd. NET Business Headquarters
Service overview of "Golf Do!"

"Golf Do!" Purchases golf clubs and sells new and used golf clubs and golf-related equipment from well-known domestic and overseas manufacturers. We are aiming to realize omni-channel by centrally managing inventory at 76 directly managed stores and franchise stores nationwide and EC sites. In recent years, the number of young and female customers has increased, and the golf market has grown. In fiscal 2020, sales have grown by 150% year-on-year.


This time, Mr. Hayashi and Mr. Teraoka of GOLF DO Co., Ltd., who adopted "AI fraud detection", commented as follows.
・ About the background of the introduction of "AI fraud detection"
"Initially, the EC site of" Golf Do! "Introduced a personal authentication service (3D Secure) as a security measure. However, customers said," I don't know how to use 3D Secure. "" Press another button on the way. We received frequent inquiries such as "I can't buy it anymore", and about 20% of the baskets were dropped * after I put the product in the cart. Because I am dealing with high-priced and highly cashable products, 3D I could not remove the secure measures, and when I consulted with SBPS if there was any good method, I was introduced to "AI fraud detection" provided by SBPS, and as a result of verifying the effect when introducing it in advance, as a result, We have introduced "AI fraud detection". "
・ About the effect of introducing "AI fraud detection"
"The advanced plan of" AI fraud detection "can display 3-D Secure authentication only for suspicious transactions by setting our own rules, so transactions that display 3-D Secure are one-fifth of the previous transactions. It has decreased to a certain extent. By successfully proceeding to settlement of 80% or more of transactions, conversion has improved dramatically, and it is possible to avoid fraudulent damage that occurred hundreds of thousands of yen every month, which is very good. It is effective. You can check the scoring result from the management screen of "AI fraud detection", but I feel that it is very easy to see and the scoring accuracy is high. Because the fraudster's method changes year by year, We will continue to watch transactions on a regular basis and tune the rule settings according to the situation. "
・ About future service development
"In April 2022, we plan to open a new store called" Golf Do! NEXT "and develop it as a store with a sophisticated image. Along with this, the symbol mark of" Golf Do! " The logo has been renewed. The EC site is also regularly renewed, and we will continue to provide detailed customer service to young people and those who purchase golf equipment for the first time, such as by utilizing Web customer service tools. We would like to improve "ease of use". In the future, we will consider adding payment methods such as PayPay, which has the effect of attracting customers by implementing large-scale campaigns, so that conversions will increase further. "
SBPS payment methods introduced by "Golf Do!"
| | |
| --- | --- |
| Credit Card Payment | Visa, Mastercard, JCB, American Express |
| Wallet payment | RakutenPay (Online) |
| Mobile Carrier Billings | SoftBank Mobile Wallet, Docomo Mobile Carrier Billing |
| Web CVS Payment | Family Mart, Lawson, Ministop, Seiko Mart |
What is "AI fraud detection"?
"AI fraud detection" is a service that detects fraudulent use using payment information and machine learning. By machine learning all fraud patterns and creating models with more than hundreds of millions of payment data per year, it is possible to calculate in real time the similarity with fraud patterns that are indistinguishable to humans as a score. Businesses that have introduced SBPS's Online Payment Service can select a plan from three plans according to their needs, and first of all, they can easily start using "AI fraud detection" for free.
Click here for details on "AI fraud detection".
https://www.sbpayment.jp/solution/security/ai_fraud_detection/


* Dropping a basket means leaving the product in the cart on the EC site without purchasing it.
-Company names and product / service names mentioned in this press release are registered trademarks or trademarks of their respective companies.
・ Service names, departments, job titles, etc. are as of March 2022.
Company Profile
Golf Do Co., Ltd.
| | |
| --- | --- |
| Representative | Isao Sakuma, President and Representative Director |
| Location | 2-3-1 Kamiochiai, Chuo-ku, Saitama City, Saitama Prefecture |
| Established | April 2000 |
| Business content | "Golf Do!" Directly managed store whose main business purpose is to buy and sell used golf clubs and the headquarters of the franchise chain |
| URL | https://www.golfdo.co.jp/ |
SB Payment Service Corp.
| | |
| --- | --- |
| Representative | Jun Shinba, President and CEO |
| Location | 1-7-1 Kaigan, Minato-ku, Tokyo Tokyo Portcity Takeshiba Office Tower |
| Established | October 2004 |
| Business content | Payment service, collection agency and corporate calculation office work, acquiring (card merchant business) business, issuing (card issuing business) business |
| URL | https://www.sbpayment.jp/ |
Inquiries about payment services
SB Payment Service Corp.
Inquiries from the media regarding this matter
Public Relations Officer SB Payment Service Corp.