It is the most suitable QR code reader "aPOT" for merchants using our "Tokenization service(MOTO)".

The "Tokenization service(MOTO)" pays out "permanent tokens" that are replaced with another character string generated by random numbers by entering the credit card number on the dedicated tablet terminal.
The "permanent token", QR code, and barcode will be displayed together on the dedicated tablet.
By scanning the displayed QR code with "aPOT", you can smoothly link the "permanent token" to the ordering system of the merchants.
Usage image
Screen image of a dedicated tablet terminal for "Tokenization service(MOTO)"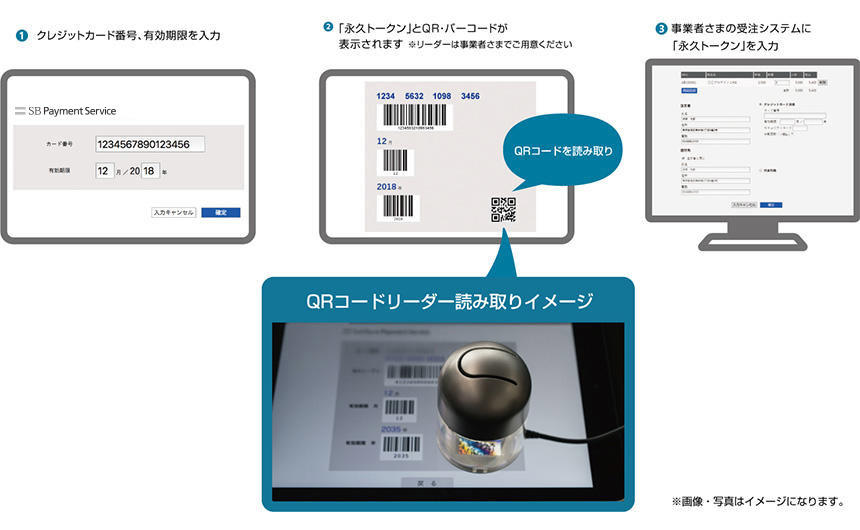 Features
・ Since it is more compact than a normal QR code reader, it does not take up much space.
・ Weighs only 70g and is light and easy to operate.
・ High reading accuracy and smooth operation can be realized.
specification
Interface
USB2.0 / 1.1 (full speed)
size
Bottom 54mmφ Height 78mm Weight 70g
Supported OS
Windows XP
Windows Vista
Windows 7/8 / 8.1 / 10 (64bit version can also work)