ICMS's PCI DSS on-site audit service interprets requirements according to the business of the merchants and conducts practical and professional PCI DSS audits.
The ICMS audit certification mark allows you to publicize the safe handling of credit card information. You can expect the effect of using your credit card with peace of mind.
PCI DSS On-Site Audit and Compliance Support Services

PCI DSS compliance support services include education, scope formulation (defining the scope in which credit card information is handled), GAP analysis (understanding the gap between the current situation and compliance), improvement, preliminary investigation to post-compliance operation. Certified auditors and QSA will support you. With ICMS's skilled QSA know-how, we support PCI DSS compliance that fits your merchants. It enables the optimal compliance and operation without straining the organization.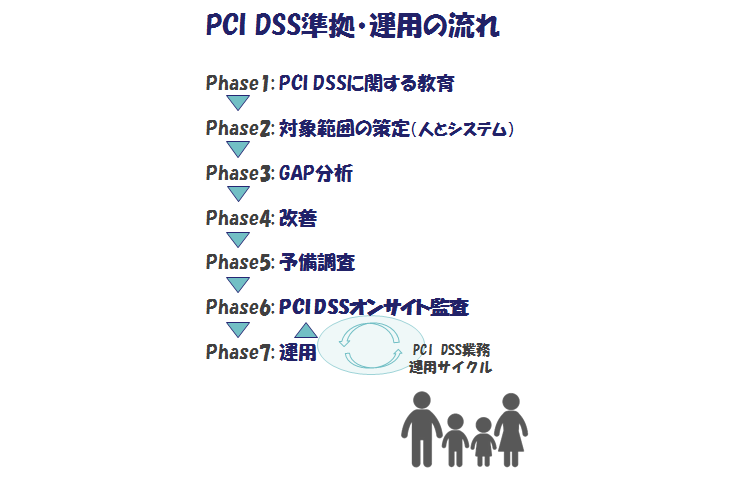 Compliance support is available in part or in bulk. Penetration test and network diagnostic test can be added as options.