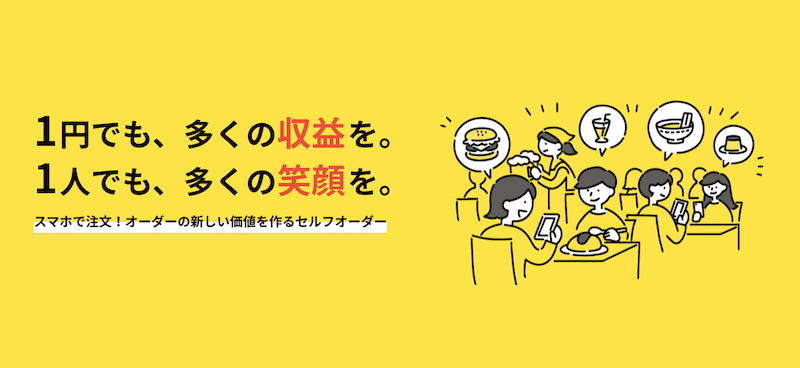 "Even one yen makes a lot of money."
"Even one person smiles a lot."
It is a self-order service that creates new value for orders based on the concept.
No need to download a dedicated tablet or dedicated app! Anyone can easily place an order by scanning the QR code using their own smartphone.
In addition to reducing labor costs for hall staff and improving the table turnover rate, which are issues for restaurant management, the introduction of self-ordering, such as eliminating complaints due to misunderstanding of orders and waiting for orders, is introduced by both customers and employees. It also helps to eliminate stress.
It can be linked with various POS, and we will deliver many advantages created by self-ordering with intuitive operation that is easy for anyone to use and at a reasonable price that is easy to continue.